Welcome to the CSOEMA Connection, a quarterly e-newsletter for members, associates, and friends of the Central States Occupational and Environmental Medicine Association.
---
Quick Navigation:
President's Insights
Around the States
OEM Clinical Practice Highlights
Meet Your CSOEMA Board of Governors & Executive Team
T-Shirt (& Other SWAG) Design Contest
Member Spotlight
Upcoming Events
Seeking Volunteers
Support the CSOEMA Foundation
Resident's Corner
---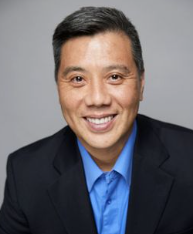 President's Insights
By William Wong, MD, MPH, FACP, FACOEM
Greetings CSOEMA Members and Friends! Fall is here and it's Back-to-School season. With the return to school and the return to indoor congregate environments, the risk of COVID-19, influenza, and other viral illnesses increases, especially with the easing of masking and social distancing practices and policies. The good news is that the new bivalent COVID-19 booster vaccine is now available in most parts of the country, along with the seasonal influenza vaccine, giving us important tools in our armamentarium for preventing outbreaks in workplaces and in the community. In this edition of the CSOEMA Connection, we have several articles pertaining to the efficacy of the bivalent COVID-19 booster vaccine, reports of the reemergence of polio in the US and an article on the case of the first healthcare-associated monkeypox infection. Additionally, we highlight recent events that highlight broader national themes on worker safety, health, and pay and safer working conditions among meat packers, railroad workers, and nurses. Also included are heat-related illnesses among workers, pesticides linked to thyroid cancer, and the recent announcement that the EPA plans to name PFOA and PFOS, two important "forever chemicals", as hazardous substances – events with consequential implications.
Back-to-school also means meeting new friends and acquaintances. We all look forward to reconnecting at the CSOEMA Fall Seminar later this week in St. Louis after a long hiatus apart due to the pandemic. Check out the agenda and register now for the Fall Seminar – It's not too late to register to attend the seminar in-person or on-line since it is a hybrid event. We thank Fall Seminar Co-Chairs Tom Kibby, MD, MPH, FACOEM; Austin Stapleton, MD, MPH; and Paul Malak, MD, MPH for organizing what will be an outstanding event. This week's Fall Seminar will be a great occasion to receive some high-quality OccMed education along with the camaraderie of colleagues and friends from the Central States occupational medicine community. In a similar vein, there is no better time like the present to meet your CSOEMA Executive Team leaders and Board of Governors. Our names are listed in this newsletter so that you can look us up in the ACOEM directory to contact us if you have any questions/comments/input/ideas to share that will help us to make the organization bigger and better.
Another seminar to look forward to is the 2023 Annual Spring Seminar (March 9-11,2023) held in Lisle, Illinois, as a hybrid event (in-person and online). Planning for the 2023 Spring Seminar is well underway. Conference co chairs. Francine Katz, DO, MPH; Ambica Nakhasi, MD MPH; Sarah Lovinger, MD; Margaret Hasek, MD, MPH; and I are planning for a series of high-impact talks for the conference. Given the extreme weather we have witnessed this summer: floods, heat waves, drought, wildfires, tornadoes, hurricanes; and given that we are specialists in Occupational and Environmental Medicine, it is fitting for us to devote a full-day (Thursday, September 9, 2022) of the seminar on the urgent issue of CLIMATE CHANGE, and what occupational medicine specialists can do about it. Registration will open closer to the event, so stay tuned for additional Seminar updates later this year.
Lastly, for a little fun, we are launching a CSOEMA T-shirt design contest to help us create a new design for our T-shirt and other SWAG. So tap into your artistic talents (or tap into the talents of those around) you and design the next CSOEMA T-shirt.
I look forward to connecting with you again at Fall Seminar this week, or the next CSOEMA or ACOEM event. Stay Safe; Enjoy the Fall season; and Meet Me in St. Louis!
Around the States
National
New York TImes (August 16, 2022): Polio May Have Been Spreading in New York Since April. A new study from the CDC provides more details about a polio case detected in New York last month, and suggests the virus has been spreading elsewhere for a year. CDC website has been updated to include more information on the history of polio in the United States and offer resources of health practitioners and public health departments.
Beyond Pesticides (August 26, 2022): As Thyroid Cancer Cases Rise, Study Finds Pesticides Link. New research from a team in California finds one-third of pesticides it reviewed — including glyphosate, paraquat dichloride, and oxyfluorfen — to be associated with the development of thyroid cancer.

Occupational Safety & Health (August 26, 2022): Emerging Cannabis Trends in Today's Environment. With some form of cannabis now legal in the majority of the United States, employers are left to question if they should even continue screening for cannabis in their workplaces. This article covers questions that employers may face in today's ever-changing workplace environment.
Illinois
Crain's Chicago Business (August 12, 2022): The repercussions of environmental hazards on Chicago communities. Residents in Chicago communities surrounded by heavy industry contend with contaminated air and land that threaten their health and their children's futures.

WTTW (July 23, 2022): Water, Rest, Shade, What to Know About Workers' Rights in Dangerous Heat. As temperatures routinely reach above the 90s, people who work outdoors are increasingly at risk of overheating, and it's not only people like farm workers and construction workers who are at risk. Indoor occupations like factory workers and warehouses, bakeries, and laundries, outdoor work like agricultural work, construction work, landscaping, all of these potentially encounter very high temperatures and put workers at risk.
Minnesota
Littler News (August 19, 2022): Minnesota Legalizes THC Products, Germinates New Drug-Free Workplace Issues. Minnesota recently became the latest state to legalize some form of marijuana for recreational use. As of July 1, 2022, Minnesotans who are at least 21 years old can lawfully purchase and consume edible and drinkable products containing hemp-derived tetrahydrocannabinols (THC), the primary intoxicant found in cannabis plants. The new law requires Minnesota employers to reevaluate their drug-free workplace policies and procedures and raises questions that the state legislature may need to address in the future.
Iowa
Iowa Capital Dispatch (June 5, 2022): OSHA Requires JBS To Implement Disease Preparedness Measures At Seven Plants. OSHA is requiring JBS, one of the largest meatpacking companies in the country, to take steps to prevent future disease outbreaks at seven of its plants. The settlement signals the resolution of two OSHA citations issued to JBS for failing to protect workers from the coronavirus at its Greeley, Colorado, and Green Bay, Wisconsin, meatpacking plants.
---
OEM Clinical Practice Highlights
The New England Journal of Medicine: A Bivalent Omicron-Containing Booster Vaccine against Covid-19. The bivalent omicron-containing vaccine mRNA-1273.214 elicited neutralizing antibody responses against omicron that were superior to those with mRNA-1273, without evident safety concerns. September 17, 2022.
---
Meet Your CSOEMA Board of Governors & Executive Team
Your membership matters, and CSOEMA continues to be your voice and your Midwest component of ACOEM focused on promoting the health of workers through preventive medicine, clinical care, research and education. As such, you should know the people who represent you and your voice in CSOEMA, our regional professional medical specialty society:
| Board of Governors | | |
| --- | --- | --- |
| Corey Cronrath, DO, MPH | Governor at Large | 2020-2023 |
| Kodjo Bossou, MD, MPH | Governor at Large | 2020-2023 |
| Marcus Rushing, MD, MS | Governor at Large | 2021-2024 |
| Maria Starchook-Moore MD | Governor at Large | 2021-2024 |
| Greg Vanichkachorn, MD, MPH, FACOEM | Governor at Large | 2022-2025 |
| Anitha Nimmagadda, MD, MPH | Governor at Large | 2022-2025 |
| Adills Moosa DO MPH | State Governor – Illinois | 2020-2023 |
| Christopher Smelser, DO, MPH, FACOEM | State Governor – Indiana | 2020-2023 |
| Paul Malak MD | State Governor – Missouri | 2021-2024 |
| Linda Go MD MPH | State Governor – Wisconsin | 2021-2024 |
| Emily Bannister, MD, MPH | State Governor – Minnesota | 2022-2025 |
| Claudia Corwin, MD, MPH | State Governor – Iowa | 2022-2025 |
| Ashley Nadeau, MD (University of Minnesota) | Resident Governor | 2022-2023 |
| Executive Committee | |
| --- | --- |
| William Wong MD, MPH, FACP, FACOEM | President |
| Laura Breeher MD, MS, MPH, FACOEM | President-Elect |
| Francine Katz, DO, MPH, FACOEM | Vice President |
| Isabel Pereira, DO, MPH, MSA | Secretary-Treasurer |
| Zeke McKinney MD, MHI, MPH, FACOEM | Immediate Past President​ |

If you have any questions about CSOEMA, reach out to any one of us and we will be happy to speak with you. Also, as our regional component professional organization, CSOEMA operates through the support of members who contribute their time and leadership to make the organization successful. We are always seeking members to serve as Conference Co-Chairs, Board of Governors, and other committee members. Your participation lends your voice to the organization and gives back to the field of Occupational Medicine. Interested? Let us know by sending an email to [email protected].
---
T-Shirt (& Other SWAG) Design Contest
Wouldn't it be great to go home with a CSOEMA T-shirt and other SWAG (i.e.Stuff We All Get)? Well, here's your opportunity to become a SWAG designer. We are launching a CSOEMA T-shirt design contest! The winner of this contest will have their design featured on CSOEMA T-Shirts and be recognized in the CSOEMA CONNECTION newsletter publication, on social media, and will receive a free t-shirt with their design on it! Here are the contest rules and guidelines:
There is no entry fee to submit a design.
Only three (3) design submissions per person are allowed.
All designs must be original creations of the contestant and incorporate all of the required design components
Submissions must not have been previously published and must not contain profanity, trademarks, other organization's logos, or any copyrighted works of any other person or business.
Design must include the words "CSOEMA"
Design must be for the front of the shirt only
Design must be one color
DIGITAL DESIGN must be in high resolution and to be submitted as a .jpg, .png, .pdf, .ai, or .psd file. Recommend your designs be created in either Adobe (InDesign, Illustrator, Photoshop), Canva, or CorelDRAW.
Important Dates

Submit your design (up to 3 per contestant) February 12-26, 2023
LAST DAY to submit your design: February 27, 2023 – no exceptions
Public Voting: March 1-9, 2023
Announcement of contest winner: March 11, 2023 at the CSOEMA Spring Seminar

Submit your design by email to: [email protected]
---
Member Spotlight
Greg Vanichkachorn MD, MPH, FACOEM, director of Mayo Clinic's COVID Activity Rehabilitation Program and member of the CSOEMA Board of Governors., was featured in a Mayo Clinic article offering practical tips for navigating the return-to-work during recovery from COVID-19 Infection. Greg is a physician in Mayo's Division of Public Health, Infectious Diseases, and Occupational Medicine
Anthony Harris MD, MBA, MPH wrote an article on mental health to explain who is most at-risk, and how to reduce stress and anxiety at work. Anthony is CEO and Medical Director of HFit Health. He is board-certified in occupational and environmental medicine.
---
Upcoming Events
CSOEMA 2022 Fall Seminar
St. Louis, MO
Register Here
Sept 23-24, 2022
CSOEMA 2023 Spring Seminar
Lisle, IL
March 9-11, 2023
AOHC 2023
Philadelphia, PA
April 16-16, 2023
CSOEMA 2023 Fall Seminar
Minneapolis, MN
September 22-23, 2023
---
Seeking Volunteers
As our regional component professional organization, CSOEMA operates through the support of members who contribute their time and leadership to make the organization successful. We are always seeking members to serve as Conference Co-Chairs, Board of Governors, and other committee members. Your participation lends your voice to the organization and gives back to the field of Occupational Medicine. Interested? Let us know by sending an email to [email protected].
---
Support the CSOEMA Foundation
Don't forget to support the CSOEMA Foundation by making a charitable donation. Donations made are tax-deductible and support the ongoing work of CSOEMA. Also, choose the Foundation as your charity through AmazonSmile. AmazonSmile is a program that donates 0.5% of your eligible purchases on Amazon to a charity of your choice. All you need to do is start your shopping at smile.amazon.com. The donation will be made at no extra cost to you. AmazonSmile is a great way to take advantage of a service you're using anyways.

---
Residents Corner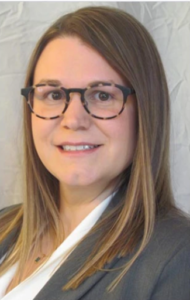 Ashley Nadeau, MD
PGY-3 Co-Chief Resident
HealthPartners Occupational Medicine Residency
Twin Cities, Minnesota
Hometown: Rochester, MN
Why did you choose to specialize in Occupational Medicine?
I found Occupational Medicine while being in a Pathology residency. During the first months in my Gross Anatomical Pathology Lab and after performing several autopsies, I noticed that I was developing asthma symptoms and dermatitis upon formaldehyde exposure. My eyes, lips, skin and breathing difficulties continued to bother me every day and then one day while grossing, I mis-grabbed a sharp long blade severing my own pointer finger to the bone while cutting a placenta because my eyes were so dry, itchy, burning, and watering. That became a turning point where I realized that I needed a change and a special doctor who could provide more support for my circumstances. I found out more information on the specialty and realized how passionate I had become to better work circumstances for myself and for many others.
What are your long-term career goals?
My long-term career aspirations are to provide the best patient care for each individual, gain more clinical practice experience, and ultimately make improvements that impact a broad range of working people.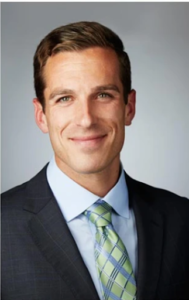 Nick Blonien, DOPGY-3 Co-Chief Resident
HealthPartners Occupational & Environmental Medicine Residency
Twin Cities, Minnesota
Hometown: Milwaukee, WI
Why did you choose Occupational Medicine as a specialty?
Before residency training in Occ Med, I served as a flight surgeon in the US Navy. In this role, I gained experience in caring for service members with work-related injuries and performing special duty physicals. I enjoyed the work and found Occ Med to be a good fit.
What are your long-term career goals?
I have particular interest in total worker health and lifestyle medicine. In the future, I hope to develop a diverse practice that includes clinical care, aviation medicine, medical directorship, and teaching.
Is there anything else you would like to share about yourself?:
I was born and raised in the Midwest and have every intention of staying here long-term. I'm a triplet, and all of my immediate family is in Milwaukee. Outside of medicine, I'm happiest when I'm outside with friends and family, ideally playing sports and getting some exercise in.
---
Call for Newsletter Contributions
This newsletter is the collaborative effort of CSOEMA members. It is a way for us to celebrate our members' work, engage in discussion about important issues, and share information to support our mission. Allow your voice to be heard by contributing to this newsletter. If you have ideas for themes of future newsletter issues, have a tip for us about something (or someone) to feature, or just to let us know how we are doing, please reach out. Please send any contributions, questions or comments to Susan Rittenhouse at [email protected].