Welcome to the CSOEMA Connection, a quarterly e-newsletter for members, associates, and friends of the Central States Occupational and Environmental Medicine Association.
President's Insights
Around the States
OEM Images of the Month
OEM Clinical Practice Highlights
OEM Research Rounds
Article: Sleep Insuffiency in the Fire Service
Article: Opinion | How Antimicrobial Resistance Connects To Us, What to Do About It.
RECAP: 2023 CSOEMA Fall Seminar
RECAP: Environmental Justice Tour
100th Annual 2024 CSOEMA Spring Seminar
ACOEM Update
ACOEM Fellowship
Upcoming Events
Future CSOEMA Seminars Survey
Milestones
In Memoriam: Kenneth McMains, MD, MPH
In Memoriam: Stephen Vogel, MD
Resident's Corner
T-Shirts & Other SWAG
Seeking Volunteers
Support the CSOEMA Foundation
---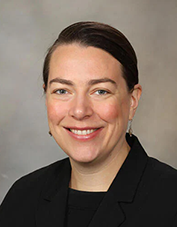 President's Insights
By Laura E. Breeher, MD, MPH, MS, FACOEM
Colleagues,
I'm back home after the Fall CSOEMA conference in Minneapolis, MN and so thankful for such a great experience and the opportunity to see and hear from so many OccMed colleagues from across the central states. I felt especially privileged last week for the great community we have through CSOEMA. Many of you know that the timing of the Fall conference worked out to span my preteen daughter's birthday. With some planning, an extra dose of "work life integration", and amazing support from our CSOEMA Executive Director, Susan Rittenhouse, my daughter, Willa, had a wonderful birthday ("the best ever" she said 😊). Thank you to everyone who helped me make Willa's 12th a success including singing happy birthday together and enjoying cake with her at the September 22nd networking reception. Thinking back to my very first CSOEMA conference in 2011 during my initial months of residency, I should have known then what a great community this was. That conference was also in September, and it was days before my daughter's birth. I had just started OccMed training, and my residency director encouraged all of the residents to take the full day Friday to attend the CSOEMA conference. I tried to blend in along the back row, but so many CSOEMA members recognized I was new, introduced themselves, and welcomed me to our component. I remember at that time being surprised by how many people came and talked to me, but now it all makes sense! I hope those who are new to CSOEMA had the same positive experience at the Fall conference.
At the Fall conference, I was honored to present Dr. Will Wong with the Dedicated Service Award for his work as Editor-in-Chief of the CSOEMA Connection Newsletter. Reading the CSOEMA Connection is something I look forward to and has become one of my main sources of OEM related news. This edition is the best yet in my opinion. Dr. Will Wong, along with the CSOEMA editorial team of Drs. Anitha Nimmagadda and Claudia Corwin have put together a robust newsletter again this quarter. In this edition, you'll find links to many articles on current events related to the field of OEM, both nationally and our states. Topics like climate change, air quality, wastewater surveillance, cannabis legislation, and labor protections are highlighted among others. Recent research publications from members of our central states, a recap of the environmental justice tour following the CSOEMA Fall conference, and a birth announcement are just some of what you will find when you read this quarter's newsletter. I hope you are all able to take some time to enjoy this edition of the CSOEMA newsletter. I know I am!
The In Memoriam section shares the recent passing of two longstanding CSOEMA members, Dr. Ken McMains and Dr. Stephen Vogel. I had the pleasure of spending a month with Dr. McMains as my preceptor and mentor during one of my first OccMed residency rotations at Allen hospital in Waterloo, IA and remember him as a great teacher. I hope all that knew Dr. Vogel and Dr. McMains will take a moment to celebrate their lives and remember the life and career lessons learned from them.
I know you will all enjoy this newsletter. As you read about what other CSOEMA members are doing throughout our central states, don't hesitate to send a quick email or text to those whose work and milestones are highlighted in the newsletter. Our community is a great strength to CSOEMA members.
Best,
Laura
---
Around the States
National
NPR (August 25, 2023): Smoke from Canadian wildfires sent more asthma sufferers to the emergency room. The smoke from Canadian wildfires that drifted into the U.S. led to a spike in people with asthma visiting emergency rooms — particularly in the New York area. The U.S. Centers for Disease Control and Prevention published two studies about the health impacts of the smoke, which shrouded city skylines with an orange haze in late spring. The studies can be found here and here.

USA Today (September 21, 2023): 'Devastating disaster': Study links climate change and horrific flood that killed thousands. Thousands of people died in a horrific flood in Libya earlier this month, a tragedy worsened by human-caused climate change, a study released Tuesday found. The study, available here, was prepared by the World Weather Attribution group, which performs analyses of weather and climate events to determine what, if any, role human-caused climate change may have had.
Pew Research Center (August 9, 2023) What the data says about Americans' views of climate change. A recent report from the United Nations' Intergovernmental Panel on Climate Change has underscored the need for international action to avoid increasingly severe climate impacts in the years to come. Steps outlined in the report and by climate experts include major reductions in greenhouse gas emissions from energy production and transportation sectors. But how do Americans feel about climate change, and what steps do they think the United States should take to address it? Eight charts illustrate Americans' views on the issue based on recent Pew Research Center surveys.

Politico (August 30, 2023): Slightly higher times: Biden administration moves to loosen weed restrictions. The recommendation is the result of a yearlong review initiated by the president. The Department of Health and Human Services is recommending that the Drug Enforcement Administration significantly loosen federal restrictions on marijuana but stopped short of advising that it should be entirely removed from the Controlled Substances Act. The health agency wants the drug moved from Schedule I to Schedule III under the CSA, potentially the biggest change in federal drug policy in decades.
Johns Hopkins Bloomberg SPH (September 14, 2023): What to Know About the Updated COVID-19 Vaccine for Fall/Winter 2023. As we head into fall, vaccines continue to be one of the best and safest ways to protect ourselves and our loved ones against severe COVID-19 illness. Updated COVID-19 vaccines are designed to target currently circulating variants and are recommended for everyone six months and older.

Reuters (September 18, 2023): Pfizer forecasts 24% COVID vaccination rate in the US this year. The U.S. Food and Drug Administration has authorized updated COVID vaccines from Pfizer and its partner BioNTech, as well as from Moderna, as the country prepares to start a fall vaccination campaign. A third vaccine from Novavax is also under review. At the same time, half of Americans are interested in getting an updated COVID shot more than three years after the start of the global pandemic a new Reuters/Ipsos poll shows. The results suggest that more might be willing to get a booster shot than a year ago when only roughly one in six Americans opted for an updated shot, according to CDC data.

Las Vegas Review Journal (September 22, 2023): Health workers warn against loosening mask guidance. Nurses, researchers, and workplace safety officers worry that new guidelines from the Centers for Disease Control and Prevention might reduce protection against the coronavirus and other airborne pathogens in hospitals. A CDC advisory committee has been updating its 2007 standards for infection control in hospitals this year. Many healthcare professionals and scientists expressed outrage after the group released a draft of its proposals in June. The draft controversially concluded that N95 face masks are equivalent to looser, surgical face masks in certain settings — and that doctors and nurses need to wear only surgical masks when treating patients infected by "common, endemic" viruses, like those that cause the seasonal flu.
HHS (September 20, 2023): HHS Awards $45 Million in Grants to Expand Access to Care for People with Long COVID. Funding will help implement and evaluate models for delivering comprehensive, coordinated, person-centered care to people with Long COVID

CIDRAP (September 21, 2023): HHS announces boost for COVID test production, fifth round of free tests for households. To support the national production of COVID-19 tests and curb the spread of the virus, the US Department of Health and Human Services (HHS) yesterday announced investments worth $600 million split among 12 domestic test manufacturers and opened up another round of mail delivery of free COVID-19 tests to those who request them. Starting September 25, households can order four free tests through www.covid.gov/tests.

Economic Policy Institute (March 14, 2023; updated June 23, 2023): Child labor laws are under attack in states across the country. Amid increasing child labor violations, lawmakers must act to strengthen standards

The Nation (July 13, 2023): Child Labor in America Is Back—and It's As Chilling as Ever. It should be a reminder of how deeply retrogressive capitalism has once again become both here at home and elsewhere across the planet.

Marketplace (May 20, 2023): The resurgence of child labor in America. It's the consequence of multiple systemic failures. Since 2018, there's been a 69% increase in children working illegally, according to the Department of Labor, and hundreds of child labor cases are under investigation. Recent investigations show that many violations involve migrant children working dangerous jobs. At the same time, some states are rolling back child labor protections.
NPR (September 11, 2023): Autoworkers are the latest union members to fight for an eye-popping raise. Big union demands — bolstered by a tight labor market and frustration throughout the COVID pandemic — are paying off in some sectors with significant worker raises.

NY Times Podcast: The Daily (September 12, 2023): A Breaking Point for the U.S. Auto Industry. An auto strike is looming that threatens to shut down Detroit's Big Three. The United Auto Workers has said it is prepared to strike at General Motors, Ford, and Stellantis if a deal is not reached before current contracts end. The United Auto Workers union has said it is prepared for a strike across the Big Three automakers if a deal is not reached.
CNBC (September 21, 2023): Where key issues stand as UAW closes in on extended strikes against GM, Ford and Stellantis. A noon Friday deadline for expanded strikes by the United Auto Workers union against the Detroit automakers is closing in. The union and General Motors, Ford Motor, and Stellantis are all holding their ground on demands, and it appears likely the union will strike additional plants. Major issues such as hourly pay, retirement benefits, cost-of-living adjustments, wage progression, and work-life balance remain central to the discussions.

CBS Detroit (September 22, 2023): UAW strike expands to 41 locations. Here's what to know. UAW President Shawn Fain expanded the strike to all General Motors and Stellantis parts distribution centers Friday but said significant progress has been made with Ford.
CBS News (September 29, 2023): UAW targets more Ford and GM plants as union expands autoworker strike. United Auto Workers President Shawn Fain on Friday announced additional work stoppages as the union continues its historic strike against the Big Three carmakers, expanding the walkouts to a General Motors plant in Lansing, Michigan, and a Ford plant in Chicago.
Illinois
WTTW News (June 21, 2023): Argonne Scientists Partner with Chicago Community Organizations to Track Climate Change Impacts. A team of researchers from Argonne National Laboratory is working with community organizations in Chicago to track the impact of climate change across the city. The project, funded by the U.S. Department of Energy, aims to understand better how climate change impacts a city like Chicago by installing weather and climate tracking stations across the city.

CBS Chicago (September 29,2023): Workers at Ford Chicago Assembly Plant join UAW strike. Approximately 4,600 Ford workers at the Chicago Assembly Plant on the Southeast Side joined the United Auto Workers on strike against Detroit's Big Three carmakers on Friday, expanding a strike that has already shuttered assembly plants, parts distribution centers and other facilities across more than 20 states.
CBS 2 News (September 22, 2023): Wrigley Field concession workers vote to authorize strike. Concession workers at Wrigley Field have voted to authorize a strike. The strike authorization vote came down late Thursday night. Those employees say they've been working without a contract for nearly three years. Right now, many of the workers make $15.80 an hour. They are asking for a $20 minimum in addition to expanded health care coverage and a pension. The concession workers at Wrigley Field are employed by Levy Restaurants.

CBS 2 News (September 22, 2023): After U.S. offers migrants work permits, Chicago activists call for more action. From the mayor to the governor, officials across Illinois praised President Joe Biden's decision to grant temporary protective status to newly arrived Venezuelan migrants. The move will give them a fast track to work legally. While the news was welcomed, immigration advocates said there's still more work left to do.
Buck.com (September 22, 2023): Illinois enacts broad protections for freelance workers. On August 4, Illinois became the first state in the nation to enact a freelance worker protection law. The Illinois Freelance Worker Protection Act will require businesses that retain the services of freelance workers to provide written contracts and timely compensate them for their services beginning July 1, 2024.
UIC News (June 20, 2023): Elevating Environmental Justice. Upon landing preliminary funding in 2017, the ChicAgo Center for Health and EnvironmenT (CACHET) at the University of Illinois at Chicago began working in earnest to build momentum and demonstrate its ability to drive environmental health research among clinician, laboratory and population scientists and attack pressing health inequities. Over its first four years, CACHET established three research focus groups – Air, Water and Soil Pollutants; Biomarkers of Exposure, Effect and Susceptibility; and Molecular and Cellular Processes on Environmental Toxicity – to understand, evaluate and ultimately reduce environmental health-related disparities and supported investigators' enterprising research with enhanced facilities.
Indiana
Iowa
Economic Policy Institute (May 31, 2023): Iowa governor signs one of the most dangerous rollbacks of child labor laws in the country. Iowa's extreme new child labor law violates federal prohibitions on hazardous occupations and excessive work hours. Fourteen states have now introduced bills putting children at risk. These include: 1) allowing employers to hire teens as young as 14 for previously prohibited hazardous jobs in industrial laundries or as young as 15 in light assembly work; 2) allowing state agencies to waive restrictions on hazardous work for 16–17-year-olds in a long list of dangerous occupations, including demolition, roofing, excavation, and power-driven machine operation; 3) extending hours to allow teens as young as 14 to work six-hour nightly shifts during the school year; 4) allowing restaurants to have teens as young as 16 serve alcohol; and 5) limiting state agencies' ability to impose penalties for future employer violations.

University of Iowa Global Health Network/International Programs, UI Labor Center, and Center for Human Rights (September 19, 2023): Prairie Lights Reading with Saket Soni, author of The Great Escape. Saket Soni is a staunch advocate for vulnerable working populations who find themselves in some of the most dangerous and poorly paid work environments. Soni is the co-founder and executive director of Resilience Force, a national nonprofit that advocates for the rising, and often migrant, workforce that rebuilds communities after climate disasters.
The Conversation (September 1, 2023): North America's summer of wildfire smoke: 2023 was only the beginning. While Western states have contended with smoky fire seasons for years, the air quality alerts across the U.S. Midwest and Northeast this summer reached levels never seen before.

Iowa Public Radio (August 28, 2023): Minnesota is Iowa's latest neighbor with legal recreational marijuana. Minnesota became the 23rd state in the U.S. to legalize recreational marijuana on Aug. 1. It's the third of Iowa's neighboring states to allow residents to possess and grow marijuana. Missouri voters passed a constitutional amendment in November 2022, and the Illinois General Assembly passed legislation in 2019 to do the same.
Minnesota
Missouri
North Dakota
Wisconsin
University of Wisconsin News (July 12, 2023): Wisconsin named National Center of Excellence for wastewater surveillance. By screening for pathogens in untreated wastewater at a given central wastewater treatment facility, wastewater surveillance can help determine whether infections are increasing or decreasing in the community served by that facility and provide early warning about the spread or prevalence of the disease.

PBS Wisconsin (July 28, 2023): Margaret Thelen on the health hazards of extreme heat. Wisconsin Department of Health Services climate and health program manager Margaret Thelen describes the dangers of excessive temperatures and humidity to vulnerable populations as summers get hotter.
---
OEM Images of the Month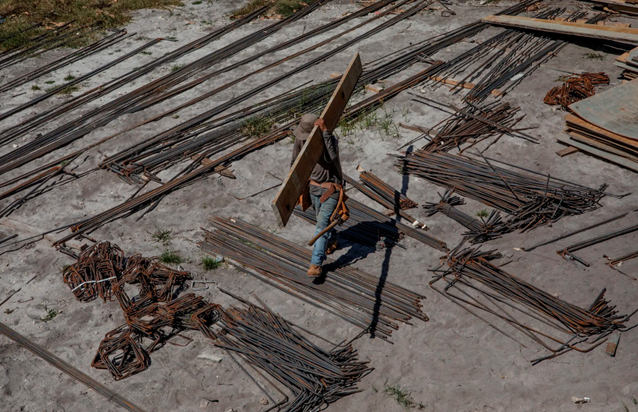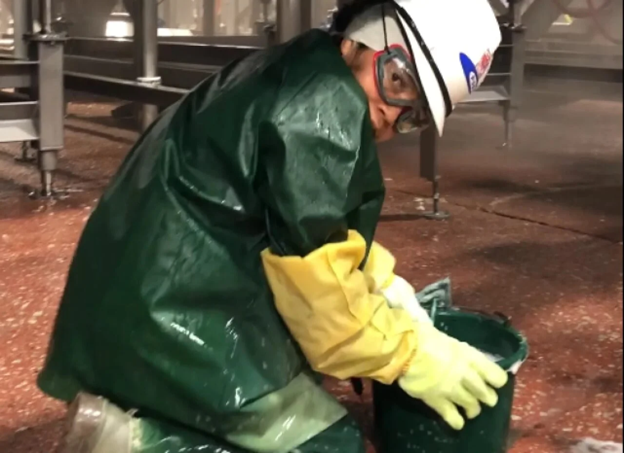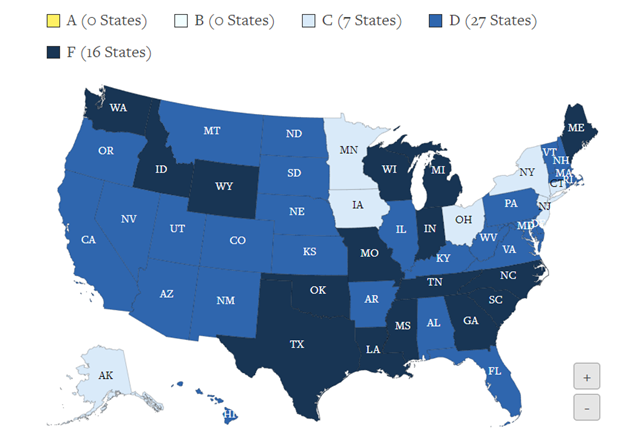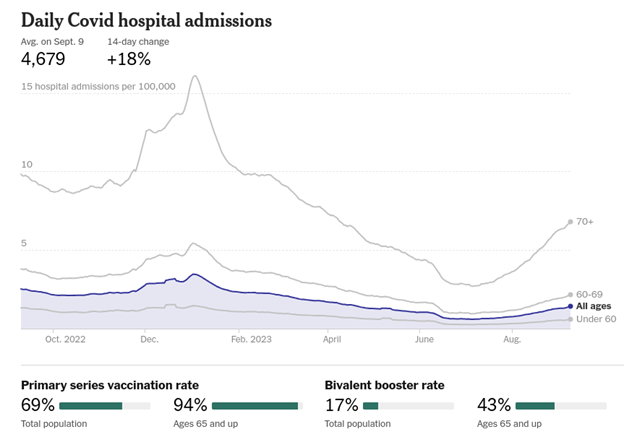 ---
OEM Clinical Practice Highlights
Am J of Industrial Medicine (July 31, 2023): Jetha, A, Bakhtari, H, Rosella, LC, et al. Artificial intelligence and the work–health interface: A research agenda for a technologically transforming world of work. Am J Ind Med 2023; 1-16. https://doi.org/10.1002/ajim.23517

Contact Dermatitis (March 2023): Schütte MG, Tamminga SJ, de Groene GJ, Kezic S, van der Molen HF. Work-related and personal risk factors for occupational contact dermatitis: A systematic review of the literature with meta-analysis. Contact Dermatitis 2023 Mar;88(3):171-187. doi: 10.1111/cod.14253. Epub 2022 Dec 12. PMID: 36444496; PMCID: PMC10107890.
Intl J of Infectious Diseases (September 18. 2023): Nayyerabadi, Fourcade, Joshi, Hétu, et al. Vaccination after developing long COVID: impact on clinical presentation, viral persistence, and immune responses. An article summary in CIDRAP notes COVID vaccination after long COVID may be linked to better outcomes.

American College of Physicians (September 19, 2023): ACP issues updated Omicron-specific COVID-19 treatment guidance for outpatients infected with the currently predominant Omicron variant that favors certain antiviral drugs. Paxlovid, molnupiravir 'probably' improve outcomes. Evidence for the use of outpatient treatments in adults with confirmed COVID-19 continues to evolve with new data. This is version 2 of the ACP living, rapid practice points focusing on 22 outpatient treatments for COVID-19, specifically addressing the dominant SARS-CoV-2 Omicron variant.
JAMA (September 21, 2023): Nirmatrelvir or Molnupiravir Use and Severe Outcomes From Omicron Infections. Lin, Fadel, Huang, at al. Two new studies describe the benefits of the antiviral drugs nirmatrelvir-ritonavir (Paxlovid) and molnupiravir in reducing SARS-CoV-2 Omicron hospitalizations and death, with one finding that the former is more effective than the latter at lowering death rates. Both Paxlovid, molnupiravir lower COVID-19 Omicron deaths and hospitalizations, studies conclude.

ACOEM | Public Safety Medicine Section: ACOEM and the Public Safety Medicine Section launched a new website through the Public Safety Medicine Center this year: https://www.publicsafetymedicine.org/. This website contains updated occupational medicine guidelines for occupational health and safety professionals who treat workers who protect the public, specifically law enforcement officers (LEOs), firefighters, correctional officers, tactical teams, and EMS personnel. Subscribe to the Public Safety Medicine Center to obtain access to this important OccMed resource.
MDGuidelines: Did you know?… Your ACOEM Membership now includes access to MDGuidelines, the industry-leading online tool to quickly access evidence-based disability duration information and the ACOEM Clinical Guidelines. The offer is only valid for U.S.-based ACOEM members with active membership. See the new MDGuidelines ACOEM Navigator launching on October 9, 2023. Click on the image below for more information here.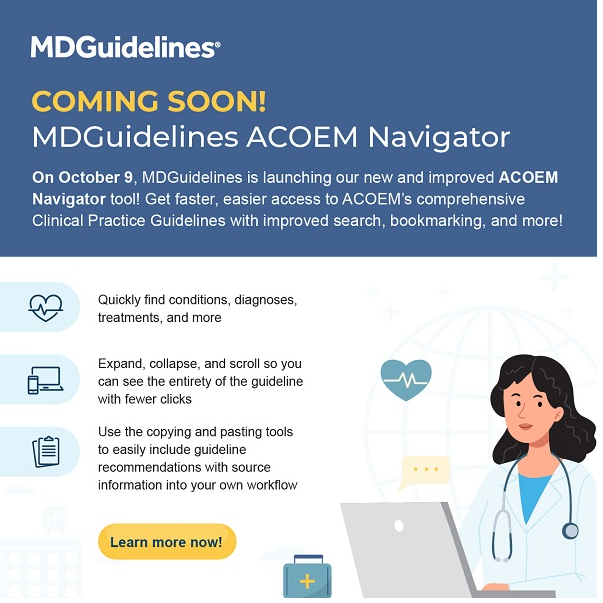 ---
OEM Research Rounds:
EJ Kennedy, EJ, Hendricks KJ, and Casey M. Sharps Injury Rates Reported Among U.S. Workers: National Electronic Injury Surveillance System-occupational supplement 2006 to 2020; J Occup Environ Med 2023 Jun; 65(6):495-501

Why is this study important? Injuries from a needle or other sharp objects, or sharps injuries, can expose workers to bloodborne pathogens or germs, such as human immunodeficiency virus, hepatitis B, hepatitis C, and others. Although often viewed as a concern specific to healthcare workers, sharps injuries also occur among workers in other industries.
How did you do the study? We calculated national estimates of sharps injuries and rates for U.S. workers from 2006 to 2020 based on a sample of approximately 67 U.S. hospital emergency departments. Rates are defined as the number of sharps injuries per 10,000 full-time equivalent workers (FTE). We obtained information for our study from the NIOSH National Electronic Injury Surveillance System—Occupational Supplement. This query tool provides estimates of the number of nonfatal injuries treated in emergency departments nationwide.
What did you find? Overall, an estimated 875,900 work-related sharps injuries were treated over the 15-year period. Most sharps injuries occurred among female workers and younger workers less than 35 years old. Sharps injuries affected the finger most often, followed by the hand and lower arm. The majority (84%) of sharps injuries occurred among healthcare workers, with an injury rate (16.7 per 10,000 FTE) more than six times the rate for all workers (2.7 per 10,000 FTE). After healthcare, sharps injuries occurred most often in four other industries: 1) Justice, public order, and safety; 2) Traveler accommodation; 3) Colleges, universities, and professional schools such as junior colleges; 4) Pharmacies and drug stores
What are the next steps? Research should continue to focus on how and when sharps injuries occur, especially among younger healthcare workers. In addition, standardized education about preventing sharps injuries is critical for all workers who are at risk.
Vanichkachorn G, Gilman E, Ganesh R, Mueller M, Swift M, Breeher L, Murad MH. Potential reduction of post-acute sequelae of SARS-CoV-2 symptoms via vaccination. J Investig Med. 2023 Aug 23; 10815589231191812 [Epub ahead of print]
The objective of this observational study is to determine whether vaccination for SARS-CoV-2 alters the clinical presentation of post-COVID conditions (PCC). Self-reported data provided by patients requesting care for PCC at the Mayo Clinic were analyzed to assess for a relationship between vaccination status prior to COVID-19 infection and PCC symptoms. In all, 477 subjects were included in this study. In total, 245 (51.4%) were vaccinated. Vaccinated subjects with PCC reported less abdominal pain, anosmia, parosmia, chest pain/tightness, dizziness, numbness/tingling, dyspnea, spells/tremors, and weakness. For hospitalized patients who developed PCC, vaccinated patients reported less chest pain, cough, dizziness, and dyspnea. After applying Bonferroni correction for multiple comparisons, decreased abdominal pain remained significant. We conclude that vaccination against SARS-CoV-2 may reduce the symptoms of PCC, leading to improved morbidity and function. Further studies on the impact of vaccination on PCC and recovery are needed.
Nadeau AM, Dabrowski DS, Grob CH, Bovard RS. Detection of a Clavicular Osteolytic Lesion Associated with Work Injury. Am J Med. 2023 Sep;136(9):878-880. Epub 2023 Jan 14. PMID: 36649838. The full text of the article is available here. doi: 10.1016/j.amjmed.2022.12.025.
---
Article: Sleep Insufficiency in the Fire Service
By Nick Blonien, DO, MPH
Poor sleep quality is a public health epidemic and a problem estimated to burden nearly half of American adults. Decreased physical and cognitive performance, adverse health outcomes, decreased safety, and lost productivity are some of the consequences seen in individuals who are underslept. And as we know all too well, the fire service is disproportionately impacted.
Traumatic experiences and hazardous exposures from firefighting contribute independently to increased risk of cardiovascular disease, emotional trauma, and cancer. Quality sleep is a necessary component of firefighter resilience against these inherent threats. Unfortunately, shift work and nighttime disruptions prevent most firefighters, both career and non-career, from getting adequate sleep on a consistent basis. Such chronic sleep deprivation is likely to accelerate the development of illnesses that are already all too prevalent in the fire service.
In honor of Sleep Awareness Week, we're sharing how crucial sleep is to your health and well-being and steps you can take to promote better sleep.
Consistent poor sleep could be as harmful as the carcinogens you're exposed to on the scene
Since 2019, the International Agency for Research on Cancer (IARC) has recognized night shift work as a group 2A carcinogen, meaning probably carcinogenic. Sleep disorders are also widely underdiagnosed across the fire service and lead to 2-3 times higher odds of motor vehicle crash, work injury, diabetes, heart disease, and mental illness.
In adults, at least 7 hours of quality sleep per night is deemed sufficient, but getting quality sleep in the fire service can be difficult. Anticipation of a call at night prevents restful sleep. Then, a call comes in, and the sympathetic "fight-or-flight" response is activated. This sharpens focus and primes the body for action, but makes it incredibly difficult to fall back asleep once the run is complete. Plus, firehouses often have shared sleeping quarters, which limits the ability to personalize the sleep environment when time for sleep is available. At home, firefighters tend to prioritize time with family and other personal obligations over resolving "sleep debt" accrued from a busy night on duty.
The power of a good night's sleep
Sleep is the most restorative and rejuvenating element of human life. During sleep, the body clears waste products of metabolism and cellular function and builds neural networks in the brain that are responsible for learning and memory. Sleep replenishes the immune system, balances hormones, and repairs the body so that it is primed for work and activity upon waking the following morning. There may not be a single biological function that doesn't benefit from a good night's sleep. Sleep quality is optimized when:
Circadian rhythms – the 24-hour cycles that are part of the body's internal clock, running in the background to carry out essential functions and processes like the sleep-wake cycle – are synchronized with light/darkness and other rhythmic cues.
Homeostatic sleep drive – or tiredness – is high.
Environmental conditions are favorable.
It's difficult for firefighters to get routine quality sleep on top of the increased risk for adverse health outcomes due to working in extreme environments. So, here are five simple ways to improve your sleep as a firefighter:
Build a sleep sanctuary: The ideal sleep environment is cool, dark, and quiet. Aim to set the temperature somewhere between 60-67°. Avoiding screen use for two hours before bed is incredibly important, as the light emitted from electronic screens has a powerful impact on the body's internal clock. Fans and other "white noise" may be helpful in creating a restful environment in an otherwise noisy firehouse or family home. Consider using light bulbs with red or dimmer light in sleeping quarters that are less stimulating to the eyes.
Develop a bedtime routine: The brain needs to associate the bed with sleep only. Common techniques to help calm the body and recruit the parasympathetic "rest and digest" system include warm showers, gentle stretching, meditation, and structured breathing. Consider a pre-bed routine that starts with taking a hot shower, followed by some reading under dim light on a non-electronic source, then 5-10 minutes of "cyclic sighing" in bed (4-second deep nasal inhale, 8-second slow oral exhale). These behaviors can calm the nervous system and set the stage for sleep.
Nap strategically: Napping can improve daytime alertness and help resolve sleep debt, but it has to be done properly. Napping at the wrong time of day or for too long can compromise nighttime sleep quality. Naps for less than 30 minutes in the early afternoon are best when the body's circadian rhythm yields a natural dip in arousal. But only nap if needed because oversleeping is also harmful to overall health.
Live an active and healthy life: Daily exercise leads to the increased accumulation of adenosine, the primary molecule responsible for tiredness. Exercise will also help with weight loss, which can prevent the development of sleep disorders like obstructive sleep apnea (OSA). Limit caffeine intake to the morning (less than 400 mg daily is ideal), and aim for minimal alcohol intake as well. A drink is less disruptive to sleep if had earlier in the day versus evening. Meal timing can also affect the body's internal clock, so avoiding eating for the first 1-2 hours after waking and 2-3 hours before bed can be helpful.
Promote a pro-sleep culture: The machismo "I'll sleep when I'm dead" mentality needs to end. Address fatigue and sleep status often (perhaps daily), discuss it with other firefighters, and make sleep a priority off duty.
It will always be challenging for career and volunteer firefighters to get sufficient sleep on a routine basis. But with a culture that prioritizes quality sleep and these techniques, firefighters can minimize the effects of insufficient sleep on performance and overall health, keeping them healthier for their families, colleagues, and the public they proudly serve.
Put your department on a path to more ZZZs
We're excited to announce we'll be offering a new MnFIRE training session on the topic of sleep. If you're interested in hosting a sleep training for your department soon, register here.
Nick Blonien, DO, MPH, is an occupational and environmental medicine physician at HealthPartners, Medical Director of MnFIRE, and CSOEMA Member. Reprinted with permission; originally published online on March 16, 2023. Since its inception in 2016, the Minnesota Firefighter Initiative (MnFIRE) has been dedicated to providing Minnesota's firefighters with the resources they need to prioritize and protect their health. MnFIRE is a 501 (c)(3) non-profit organization focused on improving the three health problems most commonly experienced by those in the fire service: cardiovascular disease, emotional trauma, and cancer. MnFIRE has a proud history of leadership in firefighter wellness and is committed to improving the future of firefighters in Minnesota and across the country through advocacy, awareness, training, and support.
---
Opinion: How Antimicrobial Resistance Connects To Us, What To Do About It.
We need to be doing more to address the impacts of this increased resistance.
by Dominik Dabrowski MD MPH
The issue of Antimicrobial Resistance (AMR) has been mounting for decades. The convergence of knowledge and technology is such that we are equipped to address the problem with systemic changes. Effective policy decisions can be tricky.
AMR develops as new medicines in that class proliferate in clinical use, giving microbes the time to familiarize themselves with how the drugs work. Through a variety of mutations, microbes develop new genes designed to get around how new drugs work. The presence of impurities in the environment can multiply the consequences of this.
The spreading of resistant microbes traces an intricate web involving humans. Water or air can serve as an intermediate that leads to these microbes spreading to other animals. Further mutations to these superbugs can take place as they land on new living targets. Other intermediates include crops, wastewater, livestock, landfills, and human activities such as farming or commercial fishing. This mixing of microbes and genetic material across species and places has resulted in a perfect storm of transmissibility where boundaries are becoming increasingly theoretical.
With the increasing migration of people, expanded relationships with animals, and a shifting global climate, mean variables affecting AMR have been amplified. The catastrophic spread of superbugs could go from being a rare possibility to an everyday occurrence in just a matter of years if left unchecked.
In a word, the stakeholders involved in this wave of AMR is: everyone. It is truly difficult to find anyone not directly or indirectly impacted by this problem. Anyone who can acquire an infection, anyone who works with animals, and anyone who works or utilizes health care or environmental services, is potentially at risk.
By extension, governments presiding over such people are also impacted. Some well-thought-out measures have already been proposed regarding the total impact of AMR. Considerations need to be made to protect agricultural enterprises from the risk of infection, for both animals and workers.
Intensive funding for drug development research also needs to be a top priority, specifically, new classes of drugs that aren't already partially resistant to these superbugs. This might be a bit of science fiction, but we've done it before.
Perhaps the most impactful, and potentially the most affordable recommendation, is education. This would not be a typical public health intervention but would need to be far more all-encompassing, reaching as many subsets of society as possible, tailored to their education levels and lived experiences.
In summary, despite good intentions when antimicrobial drugs were developed, an unforeseen proportion of microbes have taken on resistance, leading to more dangerous disease transmission than ever. It is debatable as to whether anyone on earth is not vulnerable or at the very least, affected by this alarming public health problem. Preventative interventions for agricultural locations, a larger research and development push for new drugs than has ever been seen, and an even larger emphasis on public health education are three routes that are recommended, but, really, they are mandatory if we can hope to solve this problem.
Dominik Dabrowski, MD, MPH, is an occupational and environmental medicine PGY-3 resident physician at HealthPartners and CSOEMA Resident Governor. Reprinted with permission; originally published in The Minnesota Daily on April 10, 2023
---
RECAP: 2023 CSOEMA FALL SEMINAR
CSOEMA held a successful gathering this month at the 2023 CSOEMA Fall Seminar in Minneapolis, MN, September 22-23, 2023. The Fall Seminar, held as a hybrid (in-person & online) event, occurred on Friday and Saturday with state-of-the-art occupational and environmental medicine presentations. The conference experience was extended post-conference with the Environmental Justice Tour, which consisted of a narrated tour of Minneapolis neighborhoods, highlighting the critical environmental justice issues affecting the overburdened communities, heard directly from community members most impacted by pollution, health disparities, and inequality. We thank conference co-chairs Zeke McKinney, MD, MPH, MHI, FACOEM; Melanie Swift, MD, MPH, FACOEM; Francine Katz, MD, MPH, FACOEM; and Dominik Dabrowski, MD, MPH, who organized an amazing slate of speakers on a variety of contemporary topics and controversies in occupational and environmental medicine. The Fall Seminar was an outstanding OEM event! We look forward to another great CSOEMA event at the 100th Spring Seminar in Lisle, IL, in March 2024.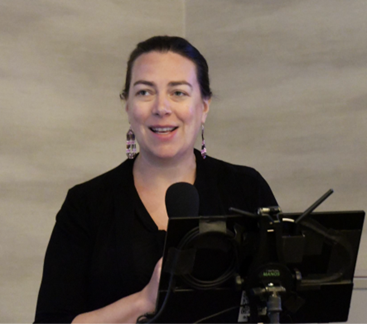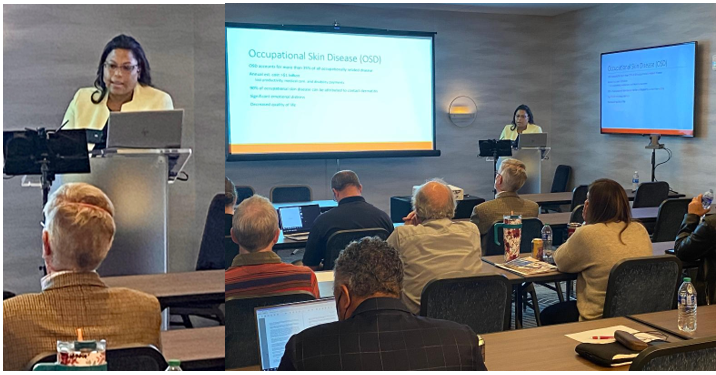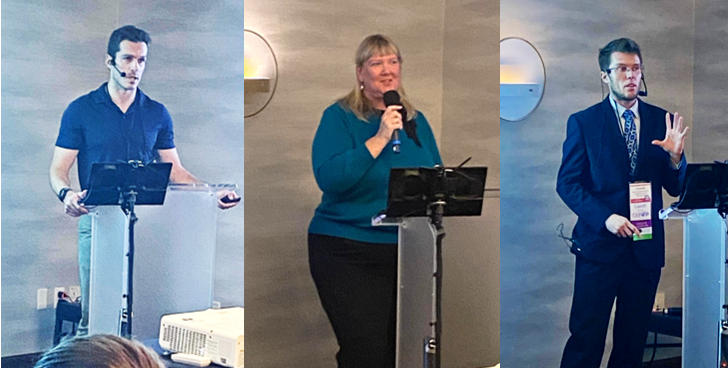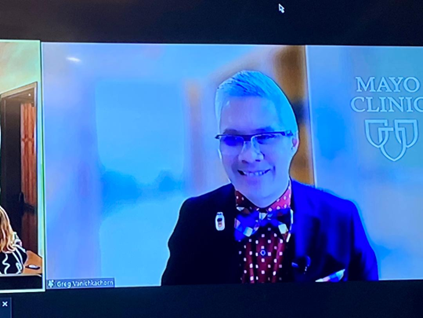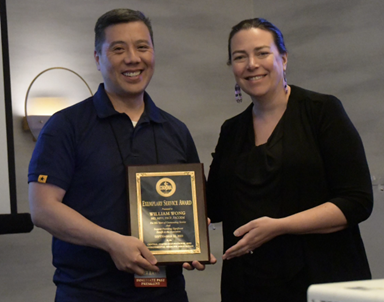 RECAP: Environmental Justice Tour – Minneapolis, MN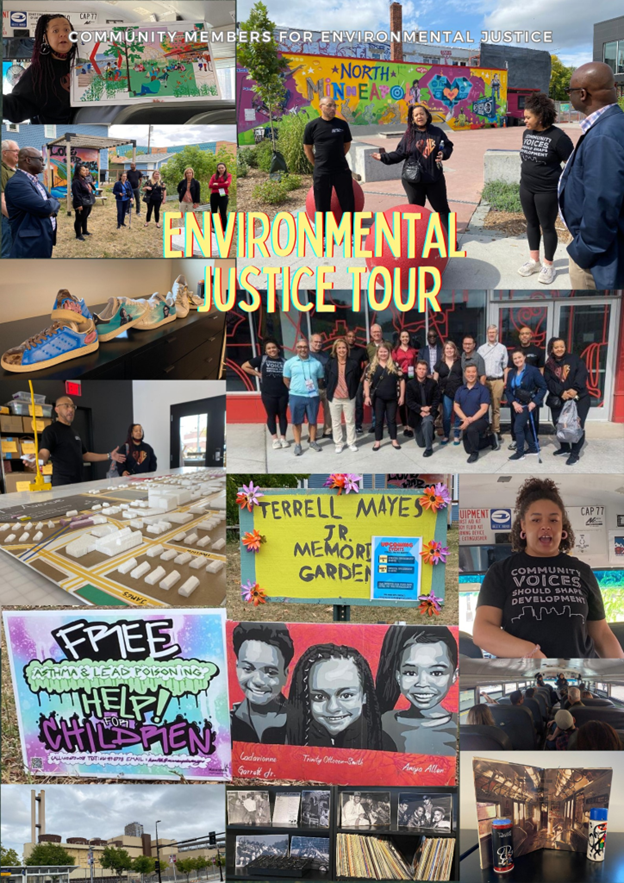 The community was our classroom as we learned about environmental justice and local solutions to address environmental inequality and injustice. The CMEJ Environmental Justice Tour helped people learn about environmental justice from community members most impacted by pollution and overburdened communities. We toured North Minneapolis with community leaders and heard about the issues around some of Minnesota's most persistent environmental health problems in low-income communities of color.
Sites on the Environmental Justice Tour included:
We thank Roxxanne O'Brien, CMEJ founder, and Justice Jones, CMEJ member, for leading the Environmental Justice Tour for CSOEMA members in Minneapolis. We also thank Roger Cummings of Juxtaposition Arts for hosting the JXTA campus tour. Community Members for Environmental Justice (CMEJ) is a coalition of caring community members, mothers, and youth committed to addressing the disproportionate environmental injustices occurring in pollution-burdened neighborhoods in Minneapolis. CMEJ is based in North Minneapolis, an environmental justice (EJ) community – a low-income community of color with multiple sources of industrial pollution generating a legacy of environmental health issues. For more information on the important work that CMEJ is doing and to find ways that you can support these efforts, visit their website at https://www.cmejustice.org/.
---
100th Annual 2023 CSOEMA SPRING SEMINAR on March 7-9, 2024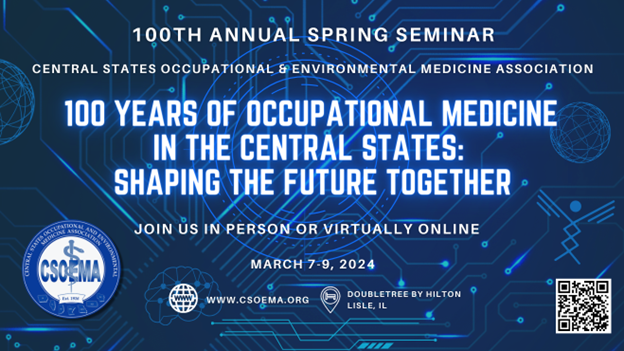 Registration for the 100th Annual 2023 CSOEMA Spring Seminar is now open. The Spring Seminar returns on March 7-9, 2024, in Lisle, IL, at the DoubleTree by Hilton Lisle/Naperville. The Spring Seminar will be special as it will be the 100th Spring Seminar hosted by CSOEMA. This will be a Spring Seminar to attend. Special events are planned to mark this special moment in our history. Register early for the Spring Seminar to take advantage of the Early Bird Discount, which expires December 31, 2023.
Additionally, if you are among the first 100 registrants for the 100th Annual 2023 Spring Seminar, and if 100 people register, you will be entered into a raffle drawing to win a FREE CONFERENCE REGISTRATION. Yes, you heard that right, your conference registration fee will be waived, if you are the winner of this drawing. So, bring a friend to the Spring Seminar! Attend the Spring Seminar with your colleagues! Get the special group rate on your hotel reservation by registering for the conference through the CSOEMA website and by using the group code when making your lodging reservation. Visit the CSOEMA website to register for this event.
---
ACOEM Update
Mentorship, Anyone? See the mentor flier for any member looking to Mentor or looking to be a Mentee.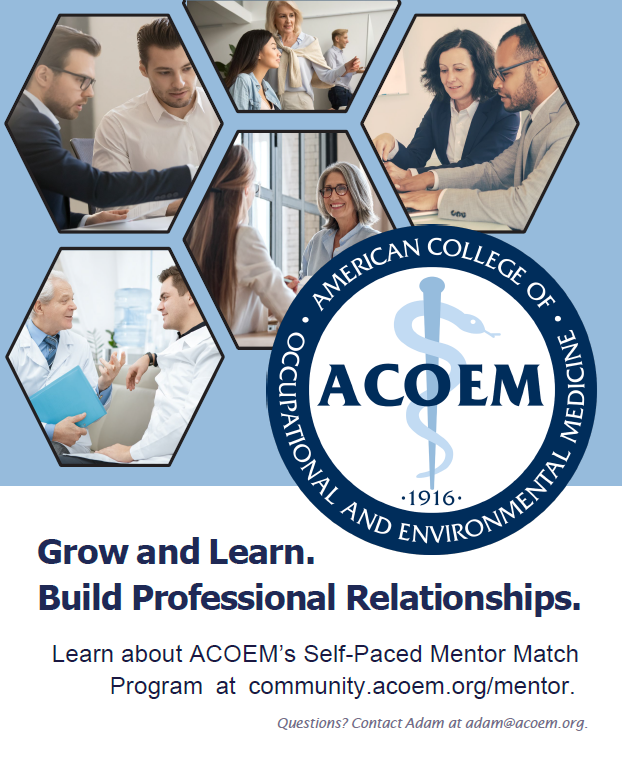 ACOEM Fellowship

Demonstrate your dedication and leadership in occupational medicine by becoming a Fellow of the American College of Occupational and Environmental Medicine (FACOEM). The FACOEM designation is ACOEM's highest acknowledgment that recognizes years of dedication to exceptional education, leadership, and commitment to the specialty. Applications for the Class of 2024 are now being accepted! Completed applications and all required documents must be submitted to [email protected] by November 1, 2023. For more information about ACOEM Fellowship, click here.
Do you want more information about ACOEM Fellowships? Watch this video hosted by Tanisha K. Taylor, MD, MPH, MBA, CIME, FACP, FACOEM and Muktar H Aliyu, MD, MPH, DrPH, FACPM, FACOEM. Hear about their journey as Occupational Medicine physicians, their paths to becoming FACOEMs, and how members can become one, too.
---
Upcoming Events
Public Safety Medicine Pre-Conference Course
(Register here) (See agenda)
Charleston, SC
@ SECOEM
October 19, 2023
Medical Review Officer Fast Track Course (13.75 CME) (Register ACOEM Learning Ctr)
Virtual Event


October 28-29, 2023
2023 Virtual Fall Summit
(11.5 CME) (See agenda)
(Register ACOEM Learning Ctr)
Virtual Event


November 15 – 17, 2023
CSOEMA 2024 100th Spring Seminar (Register here)
Lisle, IL
March 7-9, 2024
AOHC 2024 (Registration opens mid-October) (Info here)
Orlando, FL
May 19-22, 2024

---
Future CSOEMA Seminars Survey: We seek your input to help plan future CSOEMA Seminars.
We are considering consolidating CSOEMA Seminars into one large annual conference.
Should it be a virtual, in-person, or hybrid event?
How many days should it last?
Where should conferences take place?
Help us plan for future CSOEMA conferences by taking the survey by clicking here, or go to https://vevox.app/#/m/152356924; or scan the QR code and enter Session ID: 152-356-924. The survey will remain active until March 2024.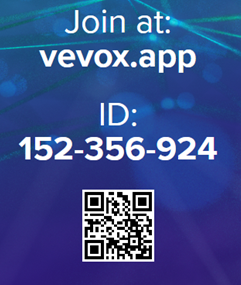 ---
Milestones: Birth, Retirement, In Memoriam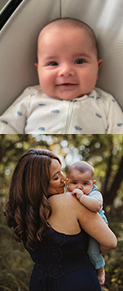 Birth: Leo Xavier Crowley
Isabel Pereira, MD, MPH, FACOEM (CSOEMA Vice-President) and Zack Crowley, and big sister, Lilliana are happy to announce the arrival of
❤️ Leo Xavier Crowley ❤️
Born June 29, 2023
6 lbs., 11 oz., 19 in.
CSOEMA celebrates the birth of baby Leo Xavier and congratulates the Pereira-Crowley Family!
Retirement: Marianne Dreger, MA
CSOEMA Congratulates Marianne Dreger, MA. After 42 years at ACOEM, Marianne Dreger is retired. She served as the Director of Publications and the Director of Communications during her tenure at ACOEM, managed the Journal of Occupational and Environmental Medicine (JOEM), and oversaw the development of the Guidance for the Medical Evaluation of Law Enforcement Officers. She managed the first (1997) and second editions (2004) of ACOEM's Practice Guidelines and worked with the Council on Scientific Affairs, overseeing the development and publication of numerous guidance and position statements. In addition to ACOEM eNews, Marianne developed the weekly COVID-19 newsletters for members during the pandemic. She assisted with the development of ACOEM's public comments to government on a variety of occupational health-related topics. Marianne cares deeply about the members with whom she worked, and her steadfast commitment to facilitating meaningful communications and sharing information to improve the health and safety of workers will be missed by all. We wish Marianne all the best in her retirement!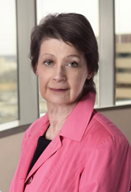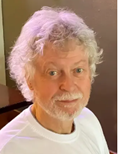 In Memoriam: Kenneth Dean McMains MD
Dr. Kenneth Dean McMains, 80, of Denver, Iowa, passed away Saturday, August 19, 2023, at UnityPoint Allen Hospital in Waterloo, Iowa, surrounded by his beloved family members. Occupational Medicine and training residents and medical students were his passion and priority. His leadership, teaching, and clinical skills served him well throughout his life. In conjunction with his practice, he was an adjunct professor with the University of Iowa in training occupational medicine residents within his clinic. Physicians from the Waterloo Family Practice program and first-year university medical students (MECCO) did rotations through his clinic for observation and training. He was Chairman of the Board for the University of Iowa Residency Program in recruiting, selecting, and evaluating physicians in residency. He served on the board for CSOEMA. Ken was preceded in life by his mother, Esther, and stepfather, Forrest Knapp. He is survived by his older brother, Melvin (Kathy) McMains, and their daughters Kimberly (Mark) Reesink and Lindsay (Carson) Williams; his ex-wife Louise (Eriksen) McMains of 24 years; his wife Cristina 'Tina' Johari of 23 years; daughters Melissa (Jason) Hollis; Sarah (Rob) Sablich and daughters Danielle (Devin) Wreck, Gina, Lexi and Tori and great granddaughter Ariana; Stephanie McMains (Keith Gazzolo) and daughter Ronin; Roshia Johari (Rick McGinnis) and children Nathaniel, Qayden, Sarina, Naomi and Gabriel; Johann (Gina) Johari and children Qellen, Landon and Calista; Father-in-law and Mother-in-law Jim and Mary Gamerdinger; Brother in Laws: Ted (Angie) Gamerdinger; Tim (Lori) Gamerdinger; Tony (Kerri) Gamerdinger; Terry (Judy Gamerdinger; Tom (Sharri) Gamerdinger; Jon (Dawn) Gamerdinger; Jamie (Jen) Gamerdinger; Sister-in-Laws: Teresa (Rick) Deardoff; Lisa (Larry) Spencer; Julie (Brian) Rottinghaus; Susie (Mike) Scott; and 71 nieces and nephews. Read his obituary and share a memory here.
In Memoriam: Stephen Vogel, MD
Dr. Stephen Vogel passed away on August 21, 2023. Dr. Vogel was a longtime Emergency Room Physician at Evanston Hospital (Illinois), Occupational Medicine Physician, and CSOEMA member. He was a mentor, colleague, and friend to many. Stephen was a loving husband of Esther nee Strossberg. Beloved father of Michelle Vogel and Dr. Jonathan (Erika) Vogel. Proud grandfather of Lucy and Milo. Dear Brother of Jane (Stuart) Fishman and fond uncle of Lisa Fishman. Read his obituary here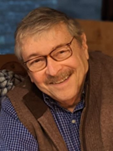 Do you have a Milestone announcement to share? Let us know about your birth, marriage, anniversary, promotion, or other life milestone by sending an email to: [email protected].
---
Residents
We welcome and introduce the new Occupational and Environmental Medicine Residency Program PGY-2 residents in Minneapolis/St. Paul, MN (Health Partners) and Chicago, IL (UIC) in the Central States region.
Lauren Benning, DO Health Partners OEM Residency
James Guanming Lo, DO Health Partners OEM Residency
Arooj Mohammad, MD UIC OEM Residency
Laura Chung, MD UIC OEM Residency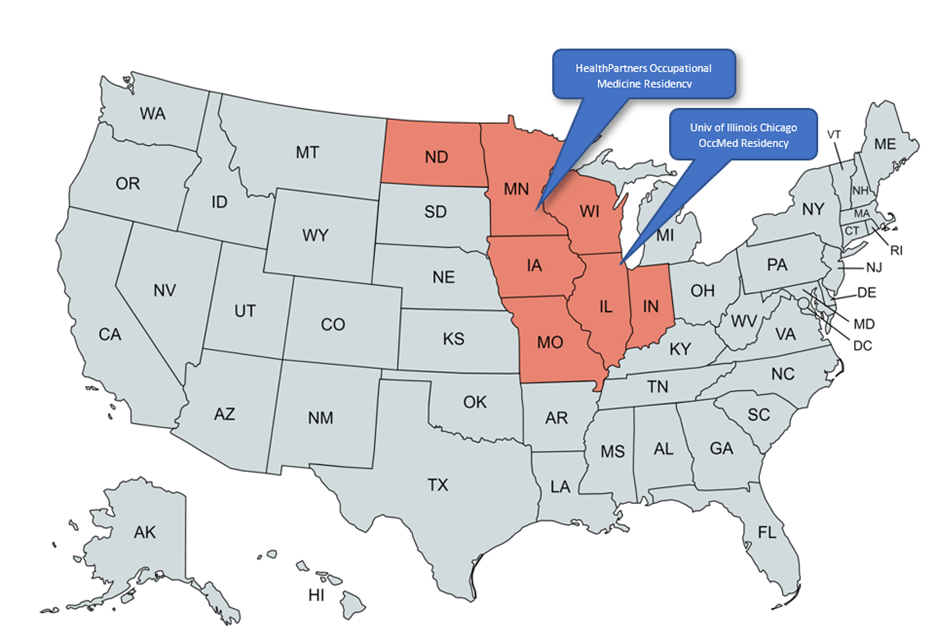 The seven states represented by the Central States Occupational and Environmental Medicine Association are home to two Occupational and Environmental Medicine residency programs. The HealthPartners Occupational Medicine Residency Program is located in Minneapolis, Minnesota, and the University of Illinois at Chicago Occupational Medicine Residency Program is located in Chicago, Illinois. These programs aim to develop and train preventive medicine physicians in Public Health and Occupational and Environmental Medicine. Please contact the residency program directors for more information or visit the websites below.
Kim Hargis, MD, MPH
Program Director, Occupational Medicine Residency Program
University of Illinois at Chicago
835 S. Wolcott, MC 684
Chicago, Illinois 60612
[email protected]
Phone: 312-996-6765 | Fax: 312-413-8485
https://glcohs.uic.edu/residency/
Zeke J. McKinney, MD, MHI, MPH, FACOEM
Program Director, HealthPartners Occupational Medicine Residency Program
HealthPartners West End Clinic
1665 Utica Ave. S., Ste. 100
St. Louis Park, MN 55416
[email protected]
Phone: 952-541-2607 | Fax: 952-541-2626
https://mnoccmedresidency.com/
---
CSOEMA T-Shirts & Other SWAG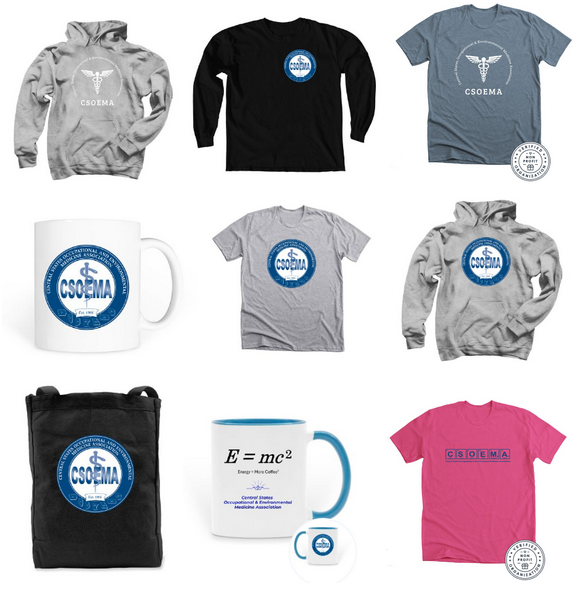 Order your CSOEMA T-shirts and other SWAG! (SWAG = Souvenirs, Wearables, and Gifts) Here's your chance to own a wearable, functional, and collectible piece of CSOEMA SWAG! The CSOEMA Store is open! CSOEMA-branded items are available conveniently online to everyone. The CSOEMA Store offers clothing, drinkware, tote bags, and more. Items are available for purchase and shipping directly to your door. New designs and items will be added regularly. Shop the online CSOEMA Store today! To access the online store, visit: https://www.bonfire.com/store/csoema/
---
Seeking Volunteers
As our regional component professional organization, CSOEMA operates through the support of members who contribute their time and leadership to make the organization successful. We always seek members to serve as Conference Co-Chairs, Board of Governors, and other committee members. Your participation lends your voice to the organization and gives back to the field of Occupational Medicine. Interested? Let us know by sending an email to [email protected].
---
Support the CSOEMA Foundation
Don't forget to support the CSOEM Foundation by making a charitable donation. The CSOEM Foundation supports CSOEMA by providing resident scholarships and other seminar-related expense support that would otherwise not be available. Donations made are tax-deductible and support the ongoing work of CSOEMA.
---
Are you interested in posting a job listing with CSOEMA?
Job postings will be listed on both the CSOEMA website and the CSOEMA Connection Newsletter and distributed once via email to the CSOEMA membership. Please send an email to: [email protected]
For members or sponsors:
1 free 60-day advertisement period/year
$150 for each additional 60-day advertisement period
For unaffiliated individuals/organizations:$300 for a 60-day advertisement period
---
CSOEMA Executive Committee
Laura Breeher, MD, MPH, MS, FACOEM, President
Francine Katz, DO, MPH, FACOEM, President-Elect
Isabel Pereira, DO, MPH, MSA, Vice President
Malgorzata B. Hasek, MD, MPH, FACPM, FACOEM, Secretary-Treasurer
William Wong, MD, MPH, FACP, FACOEM, Immediate Past President​


CSOEMA Governors
| | |
| --- | --- |
| Marcus Rushing, MD, MS Maria Starchook-Moore MD | Governors at Large: 2021-2024 |
| Greg Vanichkachorn, MD, MPH, FACOEM Anitha Nimmagadda, MD, MPH | Governors at Large: 2022-2025 |
| Corey Cronrath, DO, MPH, CPE Kodjo Bossou, MD, MPH | Governors at Large: 2023-2026 |
| Paul Malak MD (MO) Linda Go MD (WI) | State Governors: 2021-2024 |
| Vacant (MN) Claudia Corwin, MD, MPH (IA) | State Governors: 2022-2025 |
| Ambica Nakhasi, MD (IL) Christopher Smelser, DO, MPH, FACOEM (IN) | State Governors: 2023-2026 |
| Dominic Dabrowski, MD MPH (Health Partners Residency, MN) | Resident Governor: 2023-2024 |
CSOEMA Connection Editorial Staff
William Wong, MD, MPH, FACP, FACOEM, Editor-in-Chief
Claudia Corwin, MD, MPH, FACOEM, Editor
Anitha Nimmagadda, MD, MPH, Editor
The CSOEMA Connection newsletter is the collaborative effort of CSOEMA members. It is a way for us to celebrate our members' work, discuss important issues, and share information to support our mission. Allow your voice to be heard by contributing to this newsletter. If you have ideas for themes of future newsletter issues, have a tip for us about something (or someone) to feature, or just to let us know how we are doing, please reach out. Please send any contributions, questions, or comments to [email protected], or contact Susan Rittenhouse, CSOEMA Executive Director, at [email protected].