Welcome to the CSOEMA Connection, a quarterly e-newsletter for members, associates, and friends of the Central States Occupational and Environmental Medicine Association.
---
Quick Navigation:
President's Insights
Around the States
Member Spotlight
Upcoming Events
Seeking Volunteers
Support the CSOEMA Foundation
Resident's Corner
---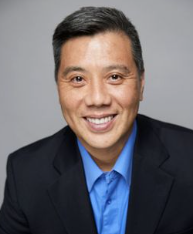 President's Insights
By William Wong, MD, MPH, FACP, FACOEM
Greetings CSOEMA Members and Friends! Summer is here! Although springtime is the season typically associated with renewal, I think there is no better time like now to consider renewal as we continue adapting to and recovering from the COVID-19 pandemic
As part of our renewal, we aim this year to enhance our activities around member engagement to create opportunities for all members to stay connected with CSOEMA and aware of current happenings in Occupational and Environmental Medicine. This inaugural issue of the CSOEMA Connection launches the e-newsletter platform that will deliver quarterly information covering the issues, work and events in the OEM field in the Central States region and beyond.
We congratulate fellow CSOEMA member and esteemed colleague, Douglas W. Martin, MD, FACOEM, FAADEP, FAAFP, who was installed as President of the American College of Occupational and Environmental Medicine (ACOEM) at the 106th annual membership meeting held during the College's 2022 American Occupational Health Conference in Salt Lake City, Utah in May 2022. We look forward to Dr. Martin's outstanding leadership of ACOEM and his continued representation of Central States OEM..
The CSOEMA Fall Seminar this year will be held in St. Louis, Missouri as a hybrid (live and on-line) event to keep our members informed by providing education and camaraderie. Fall Seminar Co-Chairs Tom Kibby, MD, MPH, FACOEM; Austin Stapleton, MD, MPH; and Paul Malek, MD, MPH have been hard at work organizing the seminar speakers and program for the upcoming fall conference. Among the state-of-the art sessions planned include: Update on COVID-19; Mental Health of Healthcare Workers During the Pandemic; Health Equity: The Impact of Where We Live, Work & Play; Nurse Practitioners in Occupational Medicine; and so much more. Registration is now open and I encourage you to register for the conference and reserve your hotel room early. I look forward to seeing you there.
Your membership matters, and CSOEMA continues to be your voice and your Midwest component of ACOEM focused on promoting the health of workers through preventive medicine, clinical care, research and education. If you have any particular OEM interests that you would like to share, or if you are looking to become further involved in CSOEMA activities, we want to hear from you. I am very proud of our enthusiastic committee chairs and members who work tirelessly to serve our colleagues in the profession, promote the organization, and contribute to the broader community of occupational and environmental medicine.
I look forward to connecting with you again at the next CSOEMA or ACOEM event. Stay Safe and Enjoy the Summer!
---
Around the States
National
Health Affairs (March 9, 2022): COVID-19 Vaccine Mandates At The Supreme Court: Scope And Limits Of Federal Authority. The recent rulings on OSHA and HHS cases provide important details surrounding the Supreme Court's views on federal public health authority in general, and on the Court's views on the scope and limits of agency actions.

Food & Environment Reporting Network (June 29, 2022): As Heat Rises, Who Will Protect Farmworkers? Heat-related illness and death are a growing problem in U.S. agriculture, but the Occupational Safety and Health Administration still hasn't established national safety guidelines.This year, Oregon adopted the most stringent heat protections for outdoor workers in the country.

ACOEM (May 19, 2022): Iowa Physician to Lead Nation's Largest Occupational Medicine Society. Douglas W. Martin, MD, FACOEM, FAADEP, FAAFP, a renowned expert in disability evaluation with emphasis on evidence-based medicine, was installed as President of the American College of Occupational and Environmental Medicine (ACOEM), the nation's largest medical society dedicated to promoting the health of workers through preventive medicine, clinical care, research, and education.
Illinois
UIC Today (April 12, 2022): What is causing the rise in black lung disease? Robert Cohen, MD, MPH, FCCP; Leonard Go, MD, Kirsten Almberg, PhD, MS, Cayla Iwaniuk, MPH and colleagues published a new study identifying silica exposure as a driving force behind rising rates of coal workers' pneumoconiosis. This study is the first to compare the pathology and mineralogy of the disease. The researchers report their findings in the Annals of the American Thoracic Society article, "Pathology and Mineralogy Demonstrate Respirable Crystalline Silica is a Major Cause of Severe Pneumoconiosis in US Coal Miners."
Missouri
Minnesota
Artemidus: A 3D Computer model predicting infectious disease and environmental exposures. Curt Grob, MD, MPH, recent graduate of the MN HealthPartners Occupational Medicine Residency, developed a model for controlling the spread of airborne infections, such as COVID-19, in the workplace. Using an advanced video game development software platform, a novel 3-D simulation software was devised that mimics people at work moving throughout their workplace, while simulating sneezing and coughing. Eric Carlson, CIH, an industrial hygienist at the University of Minnesota, provided a sample environment to model disease transmission between employees working in the environment. A 3-D model workplace was modeled and placed virtual sneezing robots representing employees in the computer model. It was then possible to predict the spread and the risk of infection as each robot was infected. Applying virtual reality (VR) makes it possible to visualize the infection transmission as real time "in- person". This state-of-the-art computerized modeling will allow users to assess ahead of time who might get sick in the workplace, predict it, and prevent disease transmission. It will also help employers make decisions on safe return-to-work practices.
---
OEM Clinical Practice Highlights
---
Member Spotlight
We congratulate CSOEMA Member Jon R. Jacobson, DO, MPH, FACOEM who was inducted as ACOEM Fellow at AOHC 2022. ACOEM Fellowship, as designated by the FACOEM title, is ACOEM's highest acknowledgment that recognizes years of dedication to exceptional education, leadership, and commitment to the specialty. Learn more about eligibility requirements to become a FACOEM physician member. Applications for the Class of 2023 are now being accepted.
---
Upcoming Events
ACOEM Virtual Career Fair
Virtual
Register Here

Sept 15, 2022
5-8 PM EST
CSOEMA 2022 Fall Seminar
St. Louis, MO
Register Here

Sept 23-24, 2022

CSOEMA 2023 Spring Seminar
Lisle, IL
March 10-11, 2023

AOHC 2023
Philadelphia, PA
April 16-19, 2023
CSOEMA 2023 Fall Seminar

Minneapolis, MN

TBA – September 2023
---
Seeking Volunteers
As our regional component professional organization, CSOEMA operates through the support of members who contribute their time and leadership to make the organization successful. We are always seeking members to serve as Conference Co-Chairs, Board of Governors, and other committee members. Your participation lends your voice to the organization and gives back to the field of Occupational Medicine. Interested? Let us know by sending an email to [email protected].
---
Support the CSOEMA Foundation
Don't forget to support the CSOEMA Foundation by making a charitable donation. Donations made are tax-deductible and support the ongoing work of CSOEMA. Also, choose the Foundation as your charity through AmazonSmile. AmazonSmile is a program that donates 0.5% of your eligible purchases on Amazon to a charity of your choice. All you need to do is start your shopping at smile.amazon.com. The donation will be made at no extra cost to you. AmazonSmile is a great way to take advantage of a service you're using anyways.

---
Residents Corner
Congratulations to the 2022 graduates of the HealthPartners Occupational and Environmental Medicine Residency Program in Minneapolis/St. Paul, MN.
Curt Grob, MD, MPH
Ambica Nakhasi, MD, MPH
---
Call for Newsletter Contributions
This newsletter is the collaborative effort of CSOEMA members. It is a way for us to celebrate our members' work, engage in discussion about important issues, and share information to support our mission. Allow your voice to be heard by contributing to this newsletter. If you have ideas for themes of future newsletter issues, have a tip for us about something (or someone) to feature, or just to let us know how we are doing, please reach out. Please send any contributions, questions or comments to Susan Rittenhouse at [email protected].