Welcome to the CSOEMA Connection, a quarterly e-newsletter for members, associates, and friends of the Central States Occupational and Environmental Medicine Association.
---
Quick Navigation
President's Insights
Around the States
OEM Images of the Month
OEM Clinical Practice Highlights
2023 CSOEMA Spring Seminar
T-Shirts & Other SWAG are Here
Member Spotlight
Upcoming Events
Seeking Volunteers
Support the CSOEMA Foundation
Job Postings
Resident's Corner
---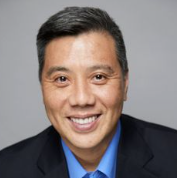 President's Insights
By William Wong, MD, MPH, FACP, FACOEM
Greetings CSOEMA Members and Friends:
"The world…is at an inflection point. The decisions we make over the next five years or so are going to determine and shape our lives for decades to come."
President Joseph R. Biden
February 21, 2023
Warsaw, Poland
These words were spoken ahead of the first anniversary of Russia's brutal and unprovoked invasion of Ukraine. President Biden delivered his historic address to make the case for defending freedom and democracy by rallying the international coalition of nations against Russian aggression in support of the Ukrainian people. On the previous day, President Biden made an unannounced visit to Kyiv, Ukraine, to meet with Ukrainian President Volodymyr Zelenskyy and to pledge American solidarity and military support. This trip marked the first time in modern history that a U.S. Commander-in-Chief visited an active war zone without a US military presence.
This is a historic and critical moment for the United States and the international community, not only because of the Russian-Ukrainian war, but also because we simultaneously face a host of other global threats to public health, human rights, liberty, security, and the environment. As Occupational and Environmental Medicine physicians and professionals, we are called by our distinctive profession and vocation to act. We must be agents of change through our work in addressing the great challenges of our time and in determining our collective future.
In this issue of the CSOEMA Connection, we highlight several articles on the large chemical release and ecological calamity in East Palestine, Ohio following the Norfolk Southern freight train derailment that released enormous quantities of toxic chemicals near the Ohio-Pennsylvania border. We continue our coverage of the evolving COVID pandemic, and we spotlight the expanding outbreak of the Highly Pathogenic Avian influenza H5N1 strain that has not only affected tens of millions of birds and poultry in the U.S. but has now been found in multiple species of mammals raising the specter of human infection. Additional articles highlight worker safety, health, better work conditions, and employee compensation in this issue.
We invite you to gather next week at the 99th Annual 2023 CSOEMA Spring Seminar in Lisle, IL, March 9-11, 2023, opening with a day-long seminar on Climate Change. Given the extreme weather we experienced around the globe this year, everyone has a stake in the future of the planet. The theme for the Climate Change Seminar embodies the unique position that OEM specialists are in to take leadership on this issue: At the Forefront of Climate Change and Health: Occupational & Environmental Medicine. The Spring Seminar continues on Friday and Saturday (March 10-11) with state-of-the-art presentations on occupational and environmental medicine; Power of the Past, Force of the Future is the theme. All are welcome to register and attend in person or virtually online. We thank Spring Seminar Co-Chairs Francine Katz, DO, MPH; Ambica Nakhasi, MD MPH; Sarah Lovinger, MD; Margaret Hasek, MD, MPH for all of their hard work in planning the Spring Seminar, which is certain to be an outstanding OEM event.
As I complete my tenure as President, I reflect on the importance of the work we do in Occupational and Environmental Medicine, and on the enormity of the work that still needs to be done. We make a difference in our field through patient care, research, education, advocacy, community engagement, service, and leadership. Indeed, we stand at a critical inflection point in our history, and our calling as OEM professionals has never been more important.
I look forward to connecting with you again at the Spring Seminar next week, or at the next CSOEMA or ACOEM event. See you in Lisle!
---
Around the States
National
New York Times (February 11, 2023): For Older Americans, the Pandemic Is Not Over. Seniors are increasingly left to protect themselves as the rest of the country abandons precautions: "Americans do not agree about the duty to protect others."
PBS Newshour (February 21, 2023): Avian flu strain raises concerns after outbreaks among mammals. A highly contagious avian flu is infecting birds all over the globe. In the U.S., farmers have lost, or had to kill, over 58 million birds to try and prevent the spread of the virus. The H5N1 strain hasn't caused any serious threat to humans, but outbreaks in some mammals raised concerns about the potential to spread further.
Centers for Disease Control and Prevention (February 23, 2023): Current U.S. Bird Flu Situation in Humans. The detections of H5 viruses in wild birds, poultry, some mammals, and in one person in the United States do not change the risk to the general public's health, which CDC considers to be low. However, outbreaks in domestic commercial and backyard poultry flocks, in addition to infections in wild birds and some mammals, might place some groups of people, who may have job-related or recreational exposures to birds, at higher risk of infection. People with these exposures should take appropriate precautions to protect against bird flu.
US Department of Labor Blog (February 17, 2023): The Past and Future of Workplace Safety for Black Americans. Historically, Black Americans have faced significant discrimination and have been refused equity in our society, including in workplace safety and health. In 2021, more than 14 workers were killed on the job every day. Data from the Bureau of Labor Statistics show that the share of fatalities among Black workers reached an all-time high at 12.6% in 2021, increasing to 653 from 541 in 2020, with most in the transportation industry or related to workplace violence.
Healthcare Dive (January 11, 2023): Doctors no longer bound by noncompetes under FTC's proposed ban. The Federal Trade Commission's proposed ban on noncompete clauses in employment contracts is poised to dramatically alter the healthcare sector, which frequently relies on restrictive covenants to retain physicians and the patients they treat. The FTC's sweeping proposal would free physicians to work for a competitor, undermining the status quo in physician-employer relationships.
Health Care IT News (September 19, 2022): Physician burnout is at an all-time high, says AMA. Due to the extreme stressors of COVID-19, career disengagement characterizes a U.S. physician workforce already in short supply, the group says, calling for telehealth expansion and prior auth reforms
Illinois
Iowa

Investigate Midwest (February 2, 2023): Iowa leads numbers in ongoing outbreak of bird flu. In the U.S. 58.2 million birds in 47 states have been affected by the ongoing avian flu outbreak, according to the latest data released by USDA. The data collected by the Animal and Plant Health Inspection Service (APHIS) as of Jan. 27 shows 312 commercial flocks have been affected. Iowa, a leading egg and poultry producing state, remains the state with the highest numbers at 15.9 million birds, including 25 commercial flocks and six affected backyard flocks. It is followed by Nebraska and Colorado.
Minnesota
Lewis Brisbois (January 17, 2023) 2022 Minnesota Labor & Employment Year End Review: New Minimum Wage Rates, Expansion of Workplace Protections for Expectant and New Parents. Another Minnesota City Mandates "Sick and Safe Leave" Effective July 1, 2023, Minnesota OSHA and COVID-19 Recordkeeping & Reporting Standards; Minnesota THC Legalization
Wisconsin

---
OEM Images of the Month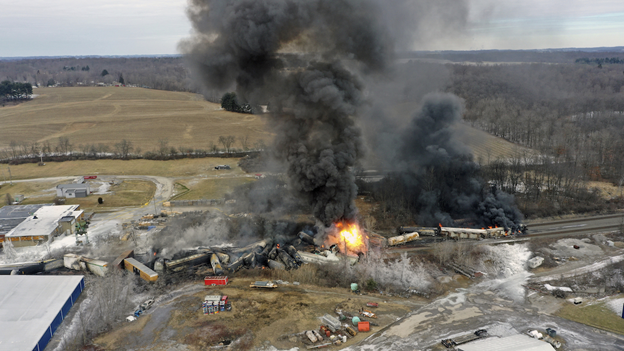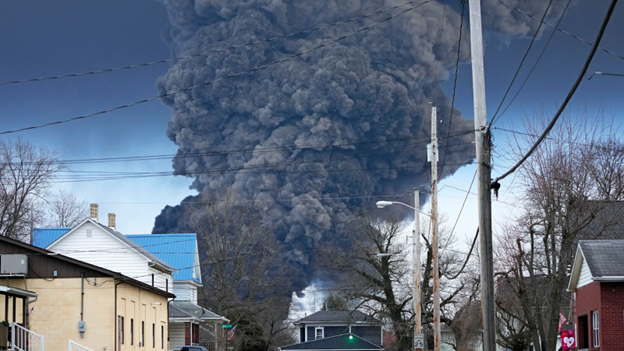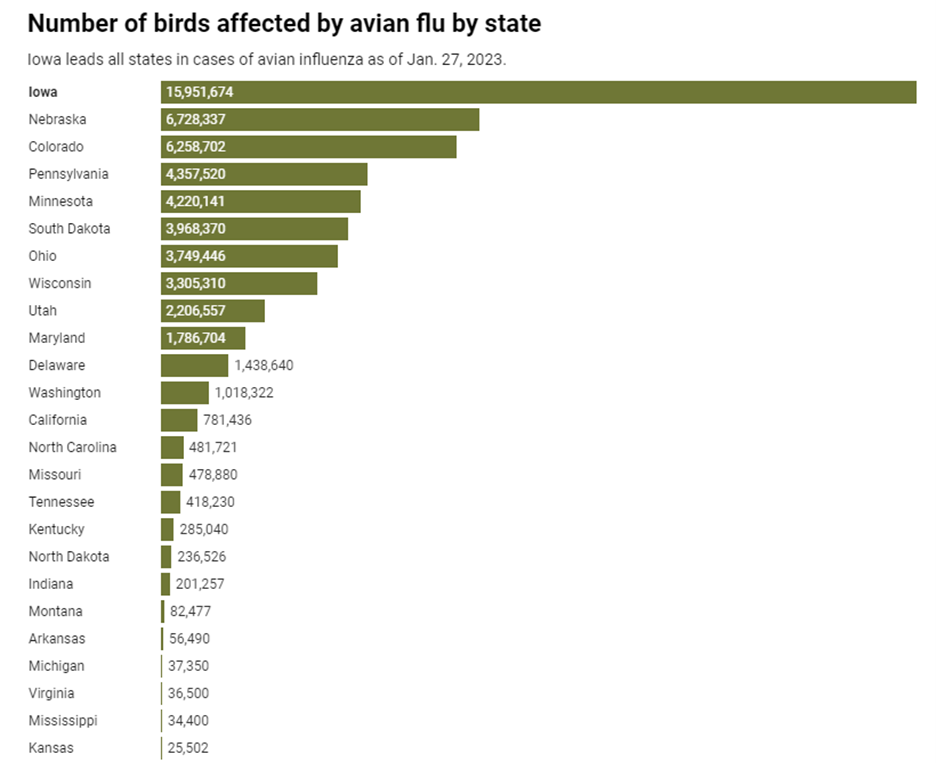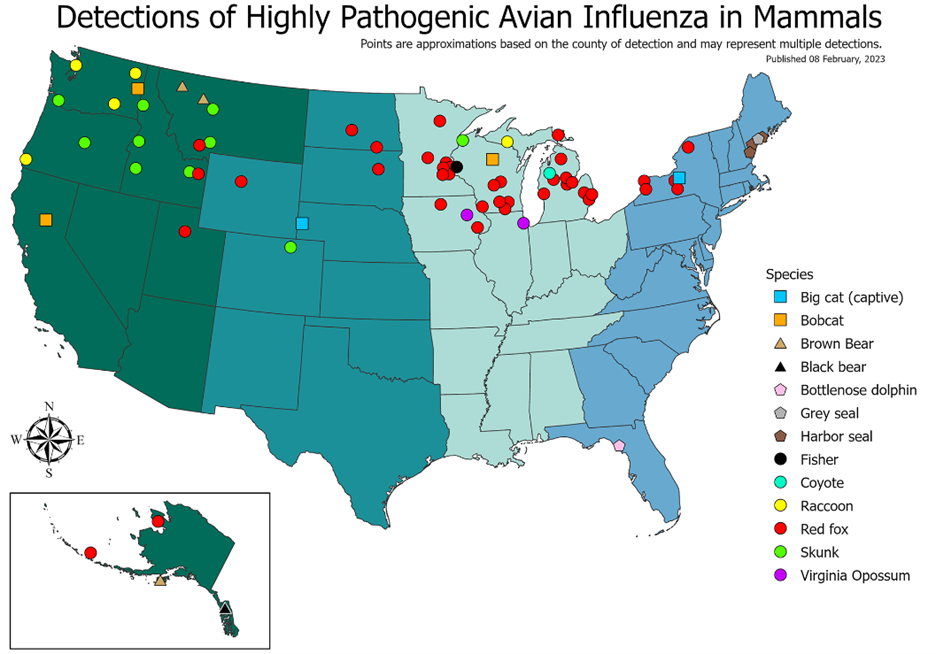 ---
OEM Clinical Practice Highlights
---
2023 CSOEMA SPRING SEMINAR
Registration for the 99th Annual 2023 CSOEMA Spring Seminar is now open. The Spring Seminar will be held March 9-11, 2023, IN PERSON and VIRTUALLY ONLINE at the DoubleTree by Hilton in Lisle, IL. Attend the event for professional enrichment, continuing medical education credits, camaraderie, inspiration and fun. Attend in-person for maximum effect. Visit the CSOEMA website to register for this three-day event.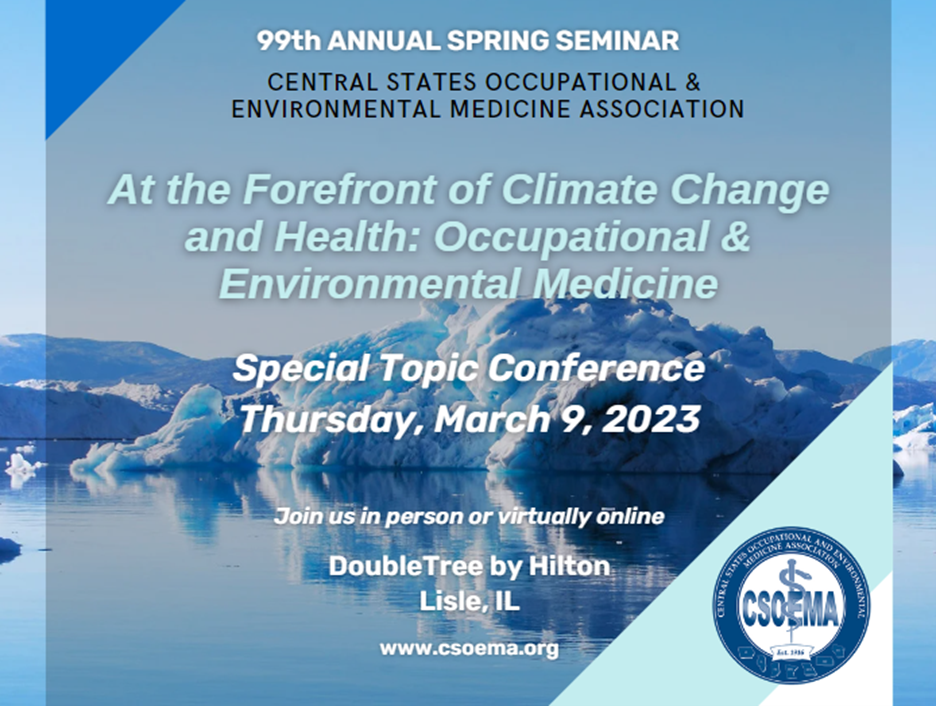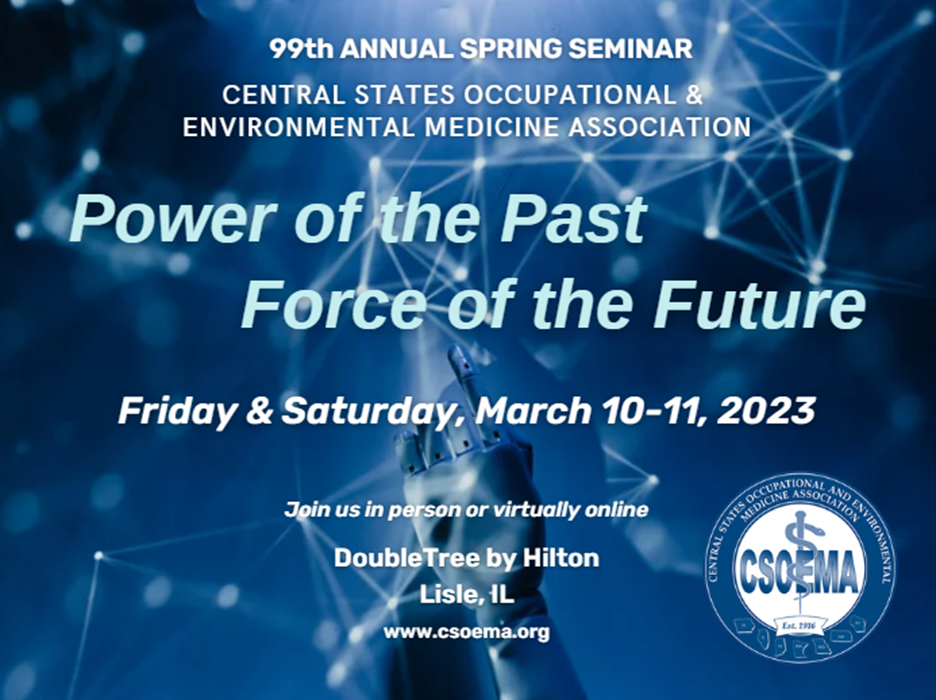 Even More Reasons to Attend the 2023 CSOEMA SPRING SEMINAR…

*** ANNOUNCING THE CSOEMA RAFFLE AND SILENT AUCTION ***
Don't miss the chance to get your hands on sweet prizes we will be raffling off during the 99th Annual CSOEMA Spring Seminar!! Who wouldn't want to win cash prizes and other gifts in the RAFFLE? Also, you are invited to join the SILENT AUCTION that takes place during the Spring Seminar. Both fundraising events benefit the Central States Occupational and Environmental Medicine (CSOEM) Foundation which provides conference scholarship support to medical students and residents to attend the CSOEMA Seminars. Make sure to stop by the RAFFLE and SILENT AUCTION tables at the Seminar and participate in these worthy fundraisers to help support our students and residents.
We are accepting donations for Raffle Prizes and Silent Auction items. If you have a high-quality gift that is suitable as a donation to CSOEMA to serve as a Raffle Prize or Silent Auction item, please let Susan Rittenhouse ([email protected]) know ASAP. Suggestions include: Wine, Gift Baskets, New items (glasses, cookware, appliances, home goods, nice clothing, etc.), gift certificates, artwork, etc. Donations will be made to the CSOEMA Foundation, as your donation is tax-deductible, and it supports a great cause.
---
CSOEMA T-Shirts & Other SWAG have arrived!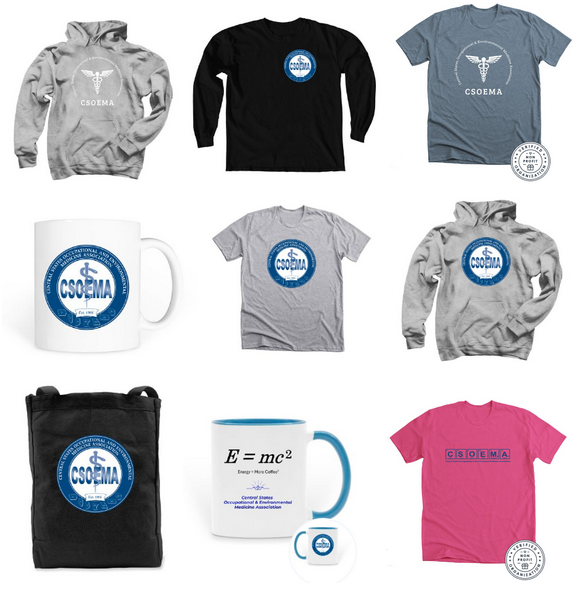 CSOEMA T-shirts and other SWAG are here! "What does SWAG stand for?" you might ask. Formally, SWAG stands for Souvenirs, Wearables, and Gifts. Informally, we all know SWAG as Stuff We All Get. Well, here's your chance to own a wearable, functional, and collectable piece of CSOEMA SWAG! We announce the opening of The CSOEMA Store. CSOEMA-branded items are now available conveniently online to everyone. The CSOEMA Store offers clothing, drinkware, tote bags, and more. Items are available for purchase and shipping directly to your door. Shop the online CSOEMA Store today!
To access the online store, visit: https://www.bonfire.com/store/csoema/
---
Member Spotlight
This month, we feature two outstanding ACOEM and CSOEMA members: Zeke McKinney, MD, MPH, MHI, FACOEM and Ismail Nabeel, MD, MPH, MS, FACOEM. Dr. McKinney was interviewed by Dr. Nabeel in the January edition of OccPod: The Official ACOEM Podcast (January 31, 2023) where they discuss the future of occupational and environmental medicine OccPod – Episode 40, The Future of OEM in a fast-paced, interesting, and informative discussion.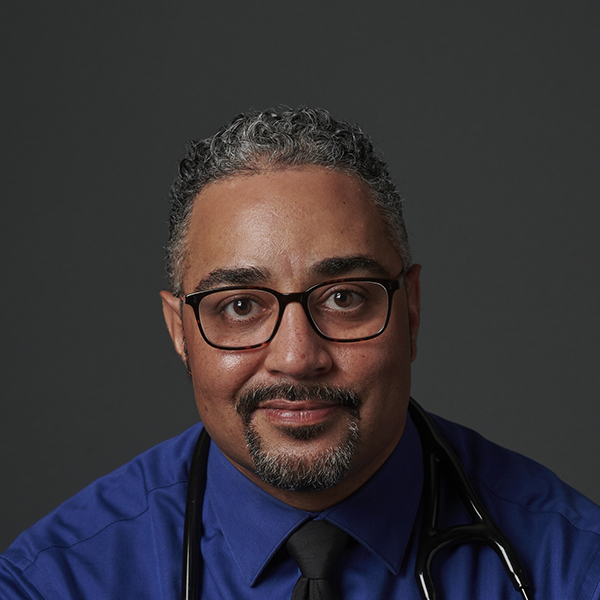 Dr. Zeke McKinney is the Occupational and Environmental Medicine Program Director at HealthPartners and is an Affiliate Assistant Professor at the University of Minnesota School of Public Health. He is also the President of Advocates for Better Health, formerly known as the Twin Cities Medical Association, and he is CSOEMA Immediate Past President.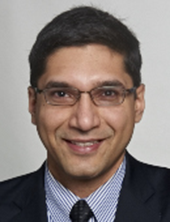 Dr. Ismail Nabeel is Deputy Medical Director of Employee, Health Safety, and Health for the Mount Sinai Health System in New York City and he is an Associate Professor in the Department of Environmental Medicine and Public Health at the Icahn School of Medicine at Mount Sinai. Dr. Nabeel is founder of the OccPod Podcast series, and he will be presenting at the 2023 Spring Seminar in Lilse in March 2023.
---
Upcoming Events
CSOEMA 2023 Spring Seminar
Lisle, IL
Lisle-Naperville DoubleTree Hilton
March 9-11, 2023
AOHC 2023
Philadelphia, PA
Marriott Downtown
April 16-19, 2023
ACOEM Courses (Medical Review Officer Comprehensive Course, Musculoskeletal Ultrasound Workshop, Spirometry Testing)
Philadelphia, PA
Marriott Downtown
April 14-15, 2023
CSOEMA 2023 Fall Seminar
Minneapolis, MN
Hyatt CentricDownTown
September 22-23, 2023
---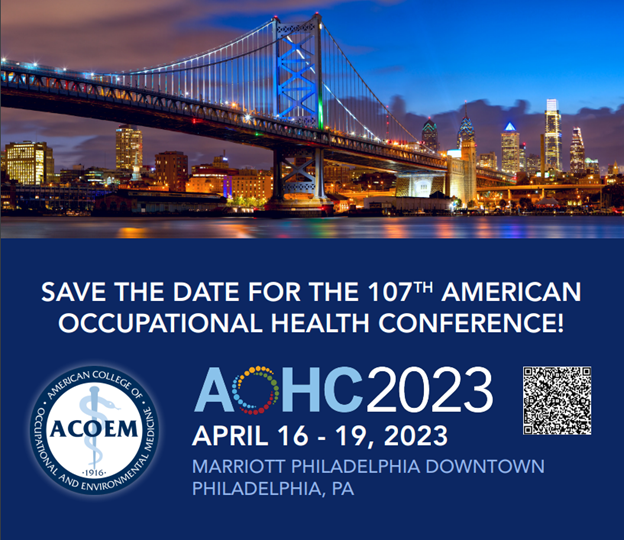 ---
Seeking Volunteers
As our regional component professional organization, CSOEMA operates through the support of members who contribute their time and leadership to make the organization successful. We are always seeking members to serve as Conference Co-Chairs, Board of Governors, and other committee members. Your participation lends your voice to the organization and gives back to the field of Occupational Medicine. Interested? Let us know by sending an email to [email protected].
---
Support the CSOEMA Foundation
Don't forget to support the CSOEMA Foundation by making a charitable donation. Donations made are tax-deductible and support the ongoing work of CSOEMA.
We wanted to let members know that the AmazonSmile program has ended as of February 20, 2023. Read all about the announcement by Amazon and the community reaction here. We are sad to see the program go, as it was a great way to support the Foundation at no extra cost to you through the purchases you made. We wish to sincerely thank everyone who designated the CSOEM Foundation as your charity of choice through AmazonSmile throughout the years. We thank you for your continued support.
---
Job Postings
General Motors (Wentzville, MO)
General Motors is looking for a Plant Medical Director for our Wentzville Assembly Plant in Wentzville, MO. The job is a full-time, onsite, GM corporate-employed physician position. Because of the Missouri requirements for supervising nurse practitioners and physician assistants, we can only place a physician in this job. The primary patient care areas are work-related injury evaluation and treatment, medical surveillance, and return to work.
Wentzville is a 24-hour, three shift, five or six day a week operation. Hourly employees are represented by UAW Local 2250. Here is a link to some information about the plant: https://www.gm.com/company/facilities/wentzville
Call or email Dr. Mike Bledsoe, GM Regional Medical Director at 913-624-4865 or [email protected]. Visit the job posting for more information.
Concentra (California and Missouri)
Concentra has four Regional Director of Medical Operations opportunities available in:
San Francisco (East Bay), CA; Los Angeles, CA; San Diego, CA; Kansas City (or St. Louis), MO
Contact Holly Morris by email: [email protected] or phone 443-235-8625
Froedtert & MCW Community Physicians (Wisconsin)

Froedtert & MCW Community Physicians is currently recruiting a full-time Occupational Medicine Physician to serve employers across the greater Milwaukee, WI area. This is a unique practice opportunity involving occupational health clinics at employer worksites as well as within our health centers. The physician will primarily be responsible for treating patients and providing medical guidance at various client occupational clinics at employer facilities in Southeastern Wisconsin.
Froedtert Health Workforce Health operates several employer-based worksite clinics and contracts with over 500 employers to provide services for pre-employment, DOT, work injuries, and drug testing at occupational medicine clinics within our health centers. We are looking for a physician comfortable with managing work-related injuries, fitness-for-duty and causation decisions and supporting company safety and prevention initiatives, who is committed to excellent customer and employer satisfaction. This individual also collaborates with onsite advanced practice providers and staff to provide clinical guidance and support. This is a great opportunity to join a robust practice with established relationships with area employers.
Visit the job posting for more information.
---
Are you interested in posting a job listing with CSOEMA?
Job postings will be listed on both the CSOEMA website and the CSOEMA Connection Newsletter, and distributed one time via email to the CSOEMA membership. Please send an email to: [email protected]
For members or sponsors:
1 free 60-day advertisement period / year
$150 for each additional 60-day advertisement period
For unaffiliated individuals/organizations:$300 for a 60-day advertisement period
---
Residents Corner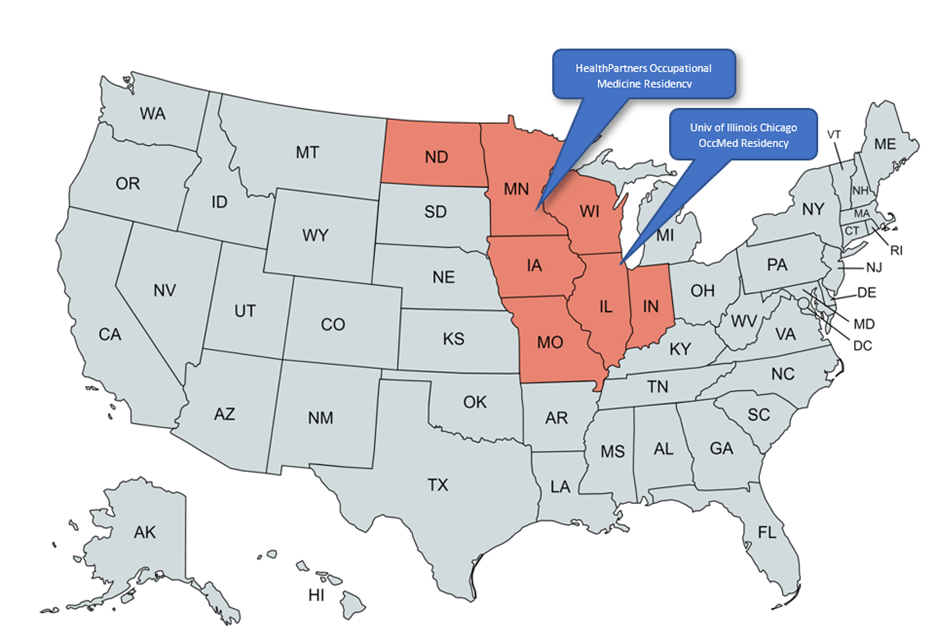 The seven states represented by the Central States Occupational and Environmental Medicine Association are home to two Occupational and Environmental Medicine residency programs. The HealthPartners Occupational Medicine Residency Program is located in Minneapolis, Minnesota; and the University of Illinois at Chicago Occupational Medicine Residency Program is located in Chicago, Illinois. These programs aim to develop and train preventive medicine physicians in the field of Public Health and Occupational and Environmental Medicine. Please contact the respective residency program directors for more information, or visit the websites listed below.
Kim Hargis, MD, MPH
Program Director, Occupational Medicine Residency Program
University of Illinois at Chicago
835 S. Wolcott, MC 684
Chicago, Illinois 60612
Phone 312-355-3554
Fax 312-413-8485
https://glcohs.uic.edu/residency/
Zeke J. McKinney, MD, MHI, MPH, FACOEM
Program Director, HealthPartners Occupational Medicine Residency Program
HealthPartners West End Clinic
1665 Utica Ave. S., Ste. 100
St. Louis Park, MN 55416
[email protected]
Phone: 952-541-2607 | Fax: 952-541-2626
https://mnoccmedresidency.com/
---
Call for Newsletter Contributions
This newsletter is the collaborative effort of CSOEMA members. It is a way for us to celebrate our members' work, engage in discussion about important issues, and share information to support our mission. Allow your voice to be heard by contributing to this newsletter. If you have ideas for themes of future newsletter issues, have a tip for us about something (or someone) to feature, or just to let us know how we are doing, please reach out. Please send any contributions, questions or comments to Susan Rittenhouse at [email protected].