Welcome to the CSOEMA Connection, a quarterly e-newsletter for members, associates, and friends of the Central States Occupational and Environmental Medicine Association.
---
Quick Navigation
President's Insights
Around the States
OEM Clinical Practice Highlights
OEM Image of the Month
Recap CSOEMA Fall Seminar – St. Louis
2023 CSOEMA Spring Seminar
Welcome New Members
T-Shirt (& Other SWAG) Design Contest
Member Spotlight
Upcoming Events
Seeking Volunteers
Support the CSOEMA Foundation
Resident's Corner
Call for Newsletter Contributions
---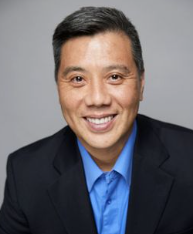 President's Insights
By William Wong, MD, MPH, FACP, FACOEM
Greetings CSOEMA Members and Friends!
As the winter season is upon us, we will soon bid farewell to 2022 and ring in the new year 2023. This time of year provides me with many chances to reflect on the monumental events of the last several years. As we close out the third year of the COVID-19 pandemic, we face a severe and early influenza season, causing experts to warn of an impending tripledemic heading our way this winter, due to the trio of viral threats including respiratory syncytial virus (RSV), influenza (flu) and COVID-19.
These events, and other important happenings in occupational and environmental medicine (OEM) are covered in the articles featured in this edition of the CSOEMA Connection. You will find pictures from the 2022 CSOEMA Fall Seminar held in St. Louis this past September. We thank all the participants for attending, and hearty thanks go to all of the marvelous speakers for presenting and sharing their expertise throughout the conference. We thank Fall Seminar Co-Chairs Tom Kibby, MD, MPH, FACOEM; Austin Stapleton, MD, MPH; and Paul Malek, MD, MPH for planning an outstanding event; and special thanks go to Susan Rittenhouse, CSOEMA Executive Director, for all of the hard work in planning and executing the meeting.
Also in this edition of the CSOEMA Connection, we introduce the 99th Annual 2023 CSOEMA Spring Seminar held in Lisle, Illinois, on March 9-11, 2023. You can attend the seminar in person or virtually on-line. Registration for the Spring Seminar is now open for what will be an outstanding event. Spring Seminar Co-Chairs Francine Katz, DO, MPH; Ambica Nakhasi, MD MPH; Sarah Lovinger, MD; Margaret Hasek, MD, MPH have been hard at work planning the agenda, topics, and speakers for the Seminar. This year, we are hosting a special day-long seminar on Climate Change on Thursday, March 9. Given the extreme weather we experienced around the globe this year, everyone has a stake in the future of the planet. As OEM specialists, we are in a unique position to take leadership in our respective organizations and in the community to address climate change. The Thursday Climate Change Seminar theme appropriately embodies this sentiment: At the Forefront of Climate Change and Health: Occupational & Environmental Medicine. The Spring Seminar continues on Friday and Saturday (March 10-11) with state-of-the-art presentations on occupational and environmental medicine. The theme for the Friday/Saturday Spring Seminar is: Power of the Past, Force of the Future. Both of these themes inspire us and reflect our passion for OEM; they challenge us to strive for excellence in our OEM practice, competency and education. Furthermore, these themes challenge us to advocate for our patients, for workers, and for the environment.
As we wrap up the final weeks of 2022, let us reflect on the past year by celebrating our joys and achievements, grieving our disappointments and losses, and accepting the changes that have taken place. The new year is a chance to make a fresh start and embrace the new opportunities to work towards fulfilling our dreams for the future. I send best wishes to you and your family during this holiday season! Have a safe and happy New Year.
---
Around the States
International
National
US News and World Report (December 9, 2022) CDC: New Omicron Subvariants Increasing in the U.S. Studies have suggested that coronavirus subvariants XBB, BQ.1.1 and BQ.1 are particularly good at evading prior immunity from infections and vaccines. Previously, NPR reported New omicron subvariants now dominant in the U.S., raising fears of a winter surge. Two new omicron subvariants have become dominant in the U.S., raising fears they could fuel yet another surge of COVID-19 infections. The subvariants (BQ.1 & BQ.1.1) appear to be among the most adept yet at evading immunity from vaccination and previous infection, and have now overtaken the BA.5 omicron subvariant that has dominated in the U.S. since the summer.
Kaiser Family Foundation. (November 30, 2022). Why Do Vaccinated People Represent Most COVID-19 Deaths Right Now? The share of COVID-19 deaths among those who are vaccinated has risen. In fall 2021, about 3 in 10 adults dying of COVID-19 were vaccinated or boosted. By April 2022, CDC data show that about 6 in 10 adults dying of COVID-19 were vaccinated or boosted, and that remained true through at least August 2022. What explains the rising share of COVID-19 deaths among vaccinated people? There are several factors at play here, including a rising share of the population that is vaccinated, waning immune protection and low uptake of boosters, and changes in immunity among the unvaccinated. New variants combined with a reduction in masking and other non-pharmaceutical interventions may also lead to more transmission, which can in turn lead to more deaths.

NY Times. (November 18, 2022) Will Covid Boosters Prevent Another Wave? Scientists Aren't So Sure. The shots may help vulnerable Americans dodge serious illness or death. But some experts believe boosters must be improved and are calling for a new strategy.

NY Times (Oct. 23, 2022) A 'Tripledemic'? Flu, R.S.V. and Covid May Collide This Winter, Experts Say. Flu cases are higher than usual for this time of year and are expected to soar in the coming weeks. Another virus, R.S.V., already is straining pediatric hospitals in some states.

Scientific American (November 17, 2022) Why Did Flu Season Start So Early This Year? Reduced population immunity resulting from COVID precautions, and a phenomenon called viral interference, may have influenced this flu season's early start. The Washington Post reports so far, this flu season is more severe than it has been in 13 years. Influenza is hitting the United States unusually early and hard, resulting in the most hospitalizations at this point in the season in more than a decade and underscoring the potential for a perilous winter of respiratory viruses.

BuzzFeed.News (October 27, 2022) Health Risks Linked To Working In The Cannabis Industry Are Largely Unknown, But A 27-Year-Old's Death Reveals The Potential Dangers. The death of an employee early this year at a licensed cannabis facility in Massachusetts is calling attention to the very real threat that the job poses to the health of some workers in the relatively new industry. Lorna McMurrey died of occupational asthma after being exposed to ground cannabis, revealing the health risks involved in the industry.The OSHA inspection also revealed that employees in the "flower production" area "were not provided effective information and training on the hazards involved in the cannabis production and grinding process."
Valley News Live (November 1, 2022) Dollar General fined nearly $3 million in penalties for OSHA violations. The company has now been fined more than $12.7 million since 2017. Fines continue to build as additional violations are found. In October, Dollar General fines amounted to over $1.6 Million for worker safety violations after visits by federal inspectors to four locations in Alabama, Florida and Georgia, the Department of Labor said earlier this week. According to the U.S. Department of Labor's Occupational Safety and Health Administration (OSHA), the company, along with Dolgencorp LLC — operator of more than 18,000 Dollar General discount stores in 47 states — faces $1,680,216 in proposed penalties after these inspections. Dollar General Was Issued Four Willful, 10 Repeat Violations After Recent Inspection. OSHA proposed penalties of more than $1.6 million, bringing the company's total proposed penalties since 2017 to over $9.6 million.

NPR (December 1, 2022) Senate passes railroad legislation to prevent a strike. The Senate has approved a measure meant to avert a railroad strike in eight days — without the paid sick days rail workers have been asking for. Advocates have been asking for a paid sick leave policy to be put in the contract for months. The deal negotiated by the Biden administration only included one paid personal day, causing some unions to reject it — creating the threat of a rail worker strike as soon as December 9. Senators passed the bill to force unions to accept a tentative agreement reached earlier this year between railroad managers and their workers and make an imminent strike illegal — without making any changes — by an 80-15 vote. They rejected a measure to offer paid sick leave, 52-43. Both measures required 60 votes to clear the Senate.
CDC Blogs (September 7, 2022) Highlights from a New Report on Indicators of Workplace Violence. Workplace violence continues to negatively affect workers, organizations, and communities. This report provides a multi-faceted snapshot of the issue and establishes reliable indicators. Regular updating and monitoring of data on the topic remains critical in guiding law enforcement, researchers, policymakers, and occupational safety specialists in understanding the extent, nature, and context of violence in the workplace that will enable them to effectively address this problem. Amid the ever-changing landscape of what work looks like, additional indicators may prove helpful in understanding how workplace violence continues to manifest.
Illinois
UIC Today (September 12, 2022) First federal center focused on farmworker health and safety to open in Chicago. The University of Illinois Chicago will receive $6 million from the National Institute for Occupational Safety and Health to establish the newest Agricultural Safety and Health Center in the U.S. The new center, called the Great Lakes Center for Farmworker Health and Wellbeing, will be housed at the UIC School of Public Health.

The Guardian. (November 26, 2022) It's a colorless, toxic gas. A US woman won $363m after years of exposure. An Illinois resident won her case against the company Sterigenics – but other sufferers' lawsuits hang in the balance. A Cook County (Illinois) jury agreed with 70 year old plaintiff Sue Kamuda that ethylene oxide emissions from the Sterigenics Willowbrook plant caused her cancer. This was the first ethylene oxide personal injury case to go to trial. The ethylene oxide defense verdict causes ripple effects. On November 18, 2022, the second case to go to trial resulted in a defense verdict. The next case scheduled to go to trial is slated to begin in January of 2023.
Minnesota
Minnesota Public Radio News (December 1, 2022) Minnesota nurses set Dec. 11 strike date, plan 3-week walkout. Members of the Minnesota Nurses Association have set a strike date of Dec. 11 if a long-running stalemate in contract talks isn't resolved. Union nurses walked out for three days in September. This time, they say most nurses will be out three weeks. The strike would affect more than a dozen hospitals in the Twin Cities and Duluth areas, and would run from 7 a.m. Dec. 11 to 7 a.m. Dec. 31 at most of the facilities. Nurses voted "overwhelmingly" on Wednesday to authorize the strike, the union said in a statement. Nurses with the St. Luke's system in Duluth and Two Harbors, Minn., have chosen to strike with no end date set, the union said. In September, The Washington Post (September 12, 2022) reported on the Largest private-sector nurses strike in U.S. history begins in Minnesota. About 15,000 nurses in Minnesota walked off the job for three days to demand better pay and more robust staffing they say is desperately needed to improve patient care. The September strike affected 15 different hospitals.
Littler News (August 19, 2022): Minnesota Legalizes THC Products, Germinates New Drug-Free Workplace Issues. Minnesota recently became the latest state to legalize some form of marijuana for recreational use. As of July 1, 2022, Minnesotans who are at least 21 years old can lawfully purchase and consume edible and drinkable products containing hemp-derived tetrahydrocannabinols (THC), the primary intoxicant found in cannabis plants. The new law requires Minnesota employers to reevaluate their drug-free workplace policies and procedures and raises questions that the state legislature may need to address in the future.
Minnesota Public Radio News (November 17, 2022) THC edibles surge in Minnesota but safety rules are loose, regulators aren't ready. "We have essentially created an adult use market, with no licensing, less stringent testing and high public risk due to lack of compliance & enforcement capacity," Chris Tholkes, director of medical cannabis at the Minnesota Department of Health, wrote in an internal email on June 15.
Missouri

Civil Eats (November 15, 2022) 'I Was Coughing So Hard I Would Throw Up'. Workers at the tens of thousands of hog, chicken, and cow CAFOs in the US face severe respiratory health burdens. The corporate response is risk management.

Indiana
Indianapolis Star – Special Investigation (October 2022). A Death. A Widow Wondering Why. How Indiana sided with businesses over families. At least seven workers died after IOSHA failed to inspect COVID-19 complaints about workplace safety. The Indiana Occupational Health and Safety Administration was flooded with complaints about safety issues during the pandemic, but an IndyStar investigation found the state agency "dedicated to ensuring Hoosier workplace safety and health" repeatedly let down workers who reached out for help. Workers repeatedly alerted the agency to crowded factories, managers pressuring sick employees to work and disregarding safety practices. Workers said employers put profits over people amid pandemic; IOSHA inspected only 44 of more than 6,000 complaints it received – the worst rate in the U.S.
IOSHA conducted inspections on less than 1% of the more than 6,000 complaints it received across all industries related to COVID — the worst rate in the U.S., according to IndyStar's analysis of federal complaint data.

The Republic (October 28, 2022) Editorial – Indianapolis Business Journal. During the initial months of the COVID-19 crisis, when those with office jobs started working from home, thousands of Hoosiers deemed essential kept going to work — in hospitals, nursing homes, manufacturing plants, grocery stores and more. In some cases, their employers did everything they could to minimize workers' risks of contracting the virus. In other cases, they did not. A recent Indianapolis Star investigation raises serious questions not just about whether the Indiana Occupational Safety and Health Administration (IOSHA) did its job, but also whether it was even equipped to try.
Iowa
Energy News Network (November 22, 2022)Biogas expansion may compound worker risks. Government incentives are driving larger, more crowded concentrated animal feeding operations while protections lag for the workers inside.
---
OEM Clinical Practice Highlights
Journal of Occupational and Environmental Medicine (September 15, 2022). Pandemic Lockdowns Didn't Lower Mortality—But Did Reduce Employment A study in the September Journal of Occupational and Environmental Medicine Study finds major adverse economic impacts of state lockdowns due to COVID-19. States that instituted stricter lockdown measures at the start of the pandemic did not have greater reductions in mortality—but did have increased unemployment and lower job growth, reports.
Journal of Occupational and Environmental Medicine (October 15, 2022) Not All Essential Workers Faced Increased COVID-19 Risks. Early in the pandemic, many categories of essential workers showed no increase in occupational COVID-19 risks, while some groups of workers categorized as nonessential did have increased risks, reports a study in the October Journal of Occupational and Environmental Medicine.
Occupational and Environmental Medicine (October 2, 2022) Workplace exposure to gases, dusts, fumes, solvents linked to waning lung capacity. Regular check-ups needed to stave off respiratory ill health in these workers, advise researchers Workplace exposure to gasses, dusts, fumes, and aromatic solvents used in paints, varnishes, and glues, is linked to waning lung capacity above and beyond that associated with normal aging, finds a pooled data analysis of the available evidence, in the journal Occupational & Environmental Medicine. Regular check-ups are needed for workers in these environments to stave off serious respiratory ill health. A gradual decline in forced expiratory volume (FEV1) is a natural consequence of aging, but is associated with increased vulnerability to respiratory disease, and when that decline is hastened, it is associated with a heightened risk of cardiovascular disease and death.

Centers for Disease Control and Prevention MMWR (November 4, 2022) CDC Clinical Practice Guideline for Prescribing Opioids for Pain — United States, 2022
MMWR Recommendations and Reports / November 4, 2022 / 71(3);1–95

OHS Online (October 26, 2022) Preventing Silicosis in the Mining Industry Silicosis can cause difficulty breathing and lead to other medical issues. Learn what practices the Mine Safety and Health Administration recommends to protect workers.
OEM Image of the Month
Flu hospitalizations as of early December are at the highest level seen in a decade, public health officials say, and the majority of the 78,000 patients hospitalized so far have been 50 and older. The Centers for Disease Control and Prevention (CDC) estimates that 8.7 million Americans have been sick with the flu this season and 4,500 have died from the illness — and no region of the country is being spared by the outbreak. Nearly all U.S. states are reporting high or very high levels of flu-like illness, which includes people going to the doctor with a fever and a cough or sore throat, CDC Director Rochelle Walensky, M.D., said in a Dec. 5 media briefing. Just four states (New Hampshire, Vermont, Michigan and Alaska) are experiencing low levels. "Flu is here," said Sandra Fryhofer, M.D., board chair of the American Medical Association and an Atlanta-based internal medicine physician. "It started early, and with COVID and RSV also circulating, it's a perfect storm for a terrible holiday season." In fact, COVID-19 hospitalizations are climbing after a fall lull, which Walensky says is "especially worrisome as we move into the winter months when more people are assembling indoors with less ventilation." Cases of RSV — or respiratory syncytial virus, which like flu can be especially dangerous for older adults — remain high across the country, Walensky said. Even in areas where RSV is declining, "our hospital systems continue to be stretched with high numbers of patients with other respiratory illnesses," Walensky added. (Source: AARP)
---
RECAP: CSOEMA Fall Seminar, St. Louis
The 2022 CSOEMA Fall Seminar took place on September 23-24, 2022 at the Hilton – St. Louis Airport as an in-person and virtual event. Thank you attendees, speakers and organizers for making the Fall Seminar a stellar educational and informative event. Below are pictures from the Seminar.
Beth Baker, MD, MPH, FACOEM, FACMT (pictured third person from Left) surrounded by her former trainees, upon receipt of the CSOEMA Exemplary Service Award for her work promoting the OEM field and for her contributions to CSOEMA. From Left: Laura Breeher, MD, MPH; Ashley Nadeau, MD, MPH; Beth Baker, MD, MPH; Kodjo Bossou, MD, MPH; Isabel Pereira, MD, MPH; Olaniya Kuku, MD, MPH; and William Wong, MD, MPH.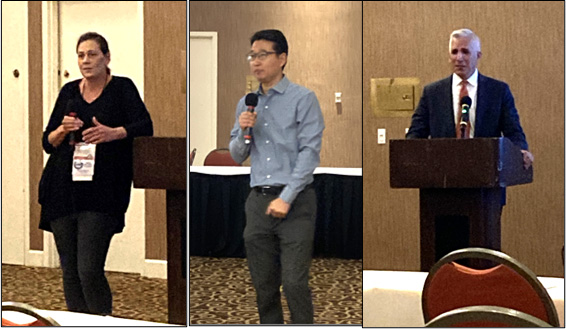 ---
2023 CSOEMA SPRING SEMINAR
Registration for the 99th Annual 2023 CSOEMA Spring Seminar is now open. The Spring Seminar will be held March 9-11, 2023, IN PERSON and VIRTUALLY ONLINE at the DoubleTree by Hilton in Lisle, IL. Attend the event for professional enrichment, continuing medical education credits, camaraderie, inspiration and fun. Attend in-person for maximum effect. Visit the CSOEMA website to register for this three-day event.

---
Welcome New Members
CSOEMA Welcomes New Members, Joining In Spring, Summer, and Fall 2022
Michelle Alexander, MD
Bryan Barnes, DO
John L Briggs, DO, MPH
Michelle Brown, APRN/NP-C
Andrew Dennis, DO, FACS, FACOS
Thomas Deskin, MD, FACEP
Kim Parrish Dobson, MSN, FNP-C
Matthew Doty, MD
Scott H. Ehmen, MD
Kimberly Hennings, NP
Amy L Hess, APRN-BC, MSN
Keith Huff, MD
Eden Jackson, RN, BSN, PHN, COHN-S/CM, COHC
Rebecca Jennings, MPAS
Sarvenaz Jabbari, MD, MPH
John J. Koehler, MD, ABPM, CIME
Karyn L Leniek, MD, MPH
Jolene Mitchell, DO, MOH
Rajal Mody, MD
Heather Morrisette, MSN, APRN, FNP-C
Anitha Nimmagadda, MD, MPH
Jeanine Noffke, FNP
Rebecca Partridge, CNP, DNP, APRN
Antoniannette Pate, MSN
---
T-Shirt (& Other SWAG) Design Contest
Wouldn't it be great to go home with a CSOEMA T-shirt and other SWAG (i.e.Stuff We All Get)? Well, here's your opportunity to become a SWAG designer. We are launching a CSOEMA T-shirt design contest! The winner of this contest will have their design featured on CSOEMA T-Shirts and be recognized in the CSOEMA CONNECTION newsletter publication, on social media, and will receive a free t-shirt with their design on it! Here are the contest rules and guidelines:
There is no entry fee to submit a design.
Only three (3) design submissions per person are allowed.
All designs must be original creations of the contestant, and incorporate all of the required design components
Submissions must not have been previously published and must not contain profanity, trademarks, other organization's logos, or any copyrighted works of any other person or business.
Design must include the words "CSOEMA"
Design must be for the front of the shirt only
Design must be one color
DIGITAL DESIGN must be in high resolution and to be submitted as a .jpg, .png, .pdf, .ai, or .psd file. Recommend your designs be created in either Adobe (InDesign, Illustrator, Photoshop), Canva, or CorelDRAW.
Important Dates

Submit your design (up to 3 per contestant) February 12-26, 2023
LAST DAY to submit your design: February 27, 2023 – no exceptions
Public Voting: March 1-9, 2023
Announcement of contest winner: March 11, 2023 at the CSOEMA Spring Seminar

Submit your design by email to: [email protected]
---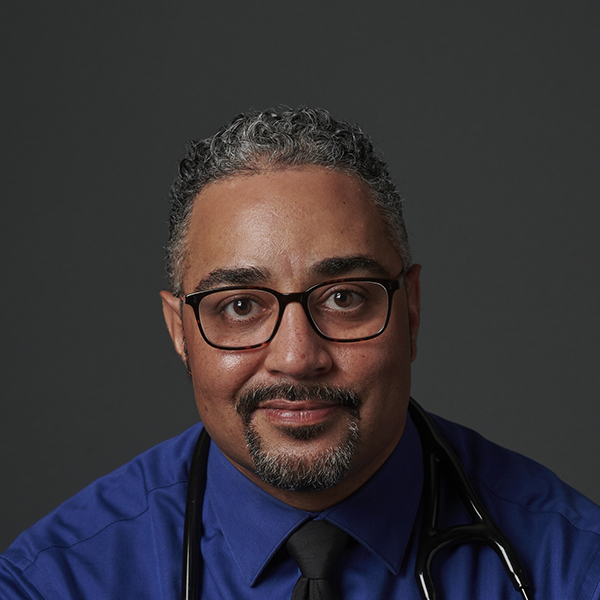 Member Spotlight
Zeke McKinney MD, MPH, MHI, FACOEM, CSOEMA Immediate Past President, was recently featured in the Minnesota Spokesman Recorder in an article titled "What happens if I'm hurt at work?" where he explains the workers' compensation system in the United States and offers tips for patients on how to negotiate the system. In October 2022, Dr McKinney was interviewed on the online talk show, the Bottomless Coffee Show. In this engaging and informative conversation, Dr. McKinney walks us through how employers and employees can engineer their environment and workplace policies to create healthier work environments.
Dr. McKinney and colleagues published the important and timely article, Law Enforcement Violence in the Black Community: A Catalyst for Clinician Engagement in Social Justice (Vol 62, Issue 1, p122-127) in the American Journal of Preventative Medicine in October 2021. The paper was authored by Marcus D. Rushing, MD, MPH, Andre G. Montoya-Barthelemy, MD, MPH, Fozia A. Abrar, MD, MPH, Eduardo M. Medina, MD, MPH, and Helen A.O. Popoola-Samuel, BS, and Zeke McKinney MD, MPH, MHI, FACOEM. This article addresses law enforcement violence as an urgent public health issue, and serves as a call-to-action for physicians to respond. The article highlights individual, organizational, and community actions to address law enforcement violence and systemic racism. The full text of the article can be found here; to view the article in PDF format, click here.
Dr. McKinney is triple board-certified in Occupational Medicine, General Preventive Medicine and Public Health, and Clinical Informatics, and he is Program Director of the MN HealthPartners Occupational and Environmental Medicine Residency Program. Additionally, he currently serves as the Chief Medical Editor for Minnesota Medicine, the state's medical journal. Dr. McKinney practices clinical occupational and environmental medicine in St. Louis Park, MN, and he conducts research through the HealthPartners Institute. He is currently involved in a COVID-19 vaccine clinical trial. He has published more than 20 peer-reviewed medical articles. His work focuses on health equity and environmental justice for all communities. During the COVID pandemic, he helped to establish a barbershop vaccine clinic in North Minneapolis. Outside of work, he enjoys spending time with his family, playing the ukulele and saxophone, building computers and spending time outdoors swimming and hiking. For his outstanding accomplishments and many talents, he was recognized as a Top Doctor by Minnesota Monthly in 2021. Bravo and congratulations on your great work, Zeke!
---
Upcoming Events
ACOEM Quarterly Public Policy Briefing – December 2022
Webinar
Register here
Dec 20, 2022
12:00 PM CST
Lessons from COVID: United Kingdom and United States
Webinar
Register here
Jan 19, 2023
12:00 PM CST
CSOEMA 2023 Spring Seminar
DoubleTree by Hilton
Lisle, IL
Register here
March 9-11, 2023
American Occupational Health Conference 2023
Philadelphia, PA
Info here
April 16-19, 2023
CSOEMA 2023 Fall Seminar
Hyatt Centric Downtown Minneapolis, MN
September 22 -23, 2023
---
Seeking Volunteers
As our regional component professional organization, CSOEMA operates through the support of members who contribute their time and leadership to make the organization successful. We are always seeking members to serve as Conference Co-Chairs, Board of Governors, and other committee members. Your participation lends your voice to the organization and gives back to the field of Occupational Medicine. Interested? Let us know by sending an email to [email protected].
---
Support the CSOEMA Foundation
Don't forget to support the CSOEMA Foundation by making a charitable donation. Donations made are tax-deductible and support the ongoing work of CSOEMA. Also, choose the Foundation as your charity through AmazonSmile. AmazonSmile is a program that donates 0.5% of your eligible purchases on Amazon to a charity of your choice. All you need to do is start your shopping at smile.amazon.com. The donation will be made at no extra cost to you. AmazonSmile is a great way to take advantage of a service you're using anyways.

---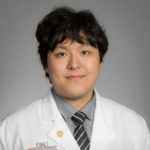 Residents Corner
Jaeyeong Heo, MD
PGY-3 Occupational Medicine Resident
Occupational and Environmental Medicine Residency Program
University of Illinois at Chicago
Chicago, Illinois
Hometown: Seoul, South Korea
Why did you choose Occupational Medicine as a Specialty?:
I chose occupational medicine as I saw the specialty as the best way for me to increase the quality of life of workers by improving their health.
What are your Long-Term Career Goals?:
I aim to develop a more occupational-medicine-friendly EHR system to facilitate easier tracking of occupational exposure and illness history which will help prevent and detect potential work-related health risks.
Charles Childers, MD, DC
PGY-3 Occupational Medicine Resident
Occupational and Environmental Medicine Residency Program
University of Illinois at Chicago
Chicago, Illinois
Hometown: San Antonio
Why did you choose Occupational Medicine as a Specialty?
I was a Chiropractor for many years in an MD/Chiro/PT clinic that serviced a lot of companies like Halliburton and Slumberger in Laredo, Tx. with DOT exams and drug screenings; thus, occupational medicine was on the radar.
What are your Long-Term Career Goals?
Occupational Medicine, however, exactly what niche will be determined with experience.
---
Call for Newsletter Contributions
This newsletter is the collaborative effort of CSOEMA members. It is a way for us to celebrate our members' work, engage in discussion about important issues, and share information to support our mission. Allow your voice to be heard by contributing to this newsletter. If you have ideas for themes of future newsletter issues, have a tip for us about something (or someone) to feature, or just to let us know how we are doing, please reach out. Please send any contributions, questions or comments to Susan Rittenhouse at [email protected].