Message from the President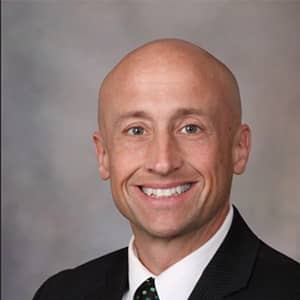 Welcome to the CSOEMA website! Our Central States Occupational and Environmental Medicine Association is the large ACOEM component which actively serves our 400+ members from the seven central states: Illinois, Indiana, Iowa, Minnesota, Missouri, North Dakota, and Wisconsin.
We maintain our longstanding commitment to offer a variety of quality programs, with educational seminars that are proactive as well as responsive to the requests and needs of our diverse members. No other component or section is better represented in the House of Delegates, and we're also active in so many other ACOEM leadership roles, from the Officers to the Board to the Council of Scientific Advisors. There is no doubt that however you look at our group, we are Central!
This continues to be an exciting time for occupational and environmental medicine. With the rapid pace of technology and industry, the expertise of our members is highly sought after in a time when there are also few experts. Through CSOEMA networking, I feel privileged to know personally so many subject matter experts right here in the heartland who share dedication to worker health. I enjoy collaborating to improve our collective knowledge and skills. No problem is too vexing for us to solve together.
Please stay tuned for ongoing updates at this website. I invite you to let me know if there are ways for us to make our group even better for you. I thank you for your support and look forward to seeing you soon at one of our meetings!
Greg Couser, MD, MPH, FACOEM, CSOEMA President